LIFELINK WEEK 1: Daydawn continue to bridge gap in child homelessness within community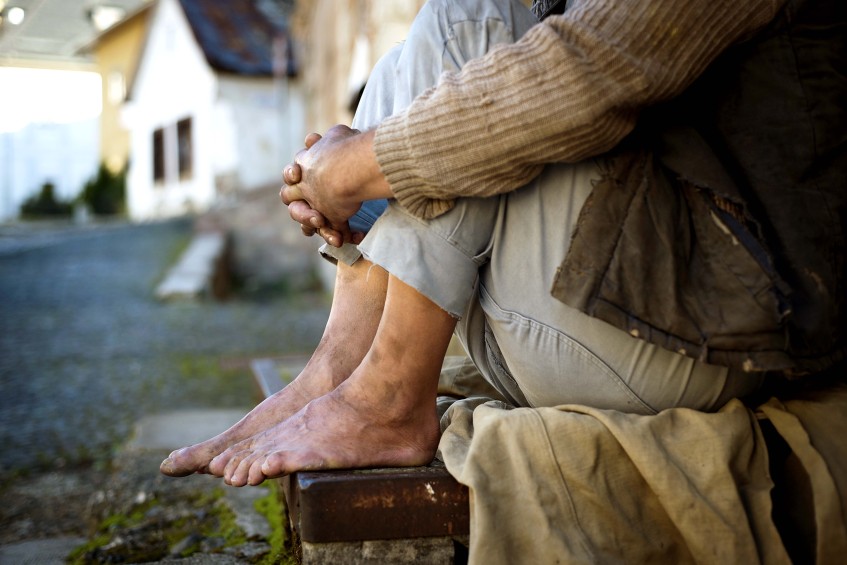 The Daydawn Advocacy Centre is a Perth Catholic Archdiocesan agency founded by Emeritus Archbishop Barry Hickey in 2007, with the aim to promote the rights of the individual and the full participation of the Indigenous population in society. Photo: Sourced.
By Amanda Murthy
According to the Australian Bureau of Statistics (2016) children are one of the largest groups in Australia experiencing homelessness.
Of the 116,427 homeless people in Australia in 2016, an alarming 17,845 of them were children below the age of 10.
Figures provided by Homelessness Australia also revealed that the rate of intergenerational homelessness among Aboriginal and Torres Strait Islander Australians is significantly higher than other races, at nearly 70 per cent of the Australian population in 2011.
Daydawn Advocacy Centre, an initiative of the Archdiocese of Perth, works to advocate, lobby and negotiate with government and non-government agencies on behalf of indigenous people, especially the Noongar people of the south-west.
Sarah's* teenage sons Hayden* and Thomas* were victims of child homelessness when the single mother received an eviction notice to vacate her property after neighbours had lodged noise complaints due to domestic violence caused by her now-former boyfriend.
"My husband died some years ago and I found a partner who turned out to be violent," she said.
Sarah recalled it was just three days before she moved out, a careless move by a neighbour cost her family the loss of their entire property and belongings.
"We lost everything as the house burned down to the ground, we were left with nothing, not even a blanket to keep us warm or a mug to make a drink in.
"I did not insure the property, so as a result, I got no returns whatsoever," she added.
"The experience left me helpless and horrified – I didn't know what to do and where to go."
For the next year, Sarah said the trio moved around aimlessly, before proceeding to stay at a park, where the boys experienced yet another traumatic ordeal.
"One night at the park, while walking back to where we camped, my sons were witness to a public murder and that really traumatised them and brought back the memory of losing their father.
"None of our relatives could really house or accommodate or help us, and we tried every avenue and at one point we even lived in the bush."
Sarah recalled the day she received an unexpected call from Dr Betsy Buchanan, who had heard about her situation and wanted to help through her voluntary work at Daydawn Advocacy Centre.
"I had made contact with Betsy months ago and told her my situation, and suddenly one day she had decided to call me just when I was running out of options.
"My sons too were beginning to give up, so this call came at a perfect timing." Sarah explained.
"We eventually went into the Daydawn Advocacy Centre and spoke to the team. They spent time listening to my story, supporting us with advice, offering counselling services to us, gave us legal advice and within four months, were able to assist us in finding us a new home in Swan View."
Sarah said her family owes everything to Daydawn for saving their lives and for taking the time to listen to their story "when no one else did".
"They are truly angels, God sent!
"We have a long way to go and the next step is to work on getting counselling for my sons who are still very much traumatised with the events of the past years with the help of Daydawn.
"But this is a step and I really feel like we have hope of recovering from this disaster emotionally and physically," she concluded.
Daydawn Advocacy Centre Director Mark Reidy said that from the 3426 visitors that walked through the doors last year (a steady increase of 200 people from 2017), many were Aboriginal families who were with dependent children and facing homelessness.
"Partnering with other agencies such as First Nations, who are able to assist people under threat of eviction by providing practical assistance to ensure their government housing is maintained at an acceptable standard," he said.
"They have been able to prevent many evictions which have ensured many children have been allowed to stay in their homes."
Mr Reidy added that the agency continues to offer a wide range of services including liaising with government agencies, housing and child protection, police, giving referrals for homelessness and domestic violence, advocating with utility companies and assisting with funerals, as well as support with and an ear to listen in regards to life struggles, such as assaults, suicides, and deaths.
"Many of those who come to Daydawn have been unable to find assistance elsewhere for numerous reasons, such as anxiety with dealing with larger, bureaucratic organisations, lack of cultural awareness from these places, the low degree of success in their situation means some organisations can't justify spending time on their situation.
"We want to be that place of hope that would assist the most vulnerable in the community, treating every person with the dignity of one of God's children, no matter their circumstances or standing within the community," Mr Reidy concluded.
*Names of persons from this article have been changed to protect identities.
The Daydawn Centre is a Perth Catholic Archdiocesan agency funded through LifeLink. For information, visit http://daydawn.org.au
To donate to LifeLink, go to https://lifelink.com.au/donate/