Lenten reflection programme works to shed light on care for life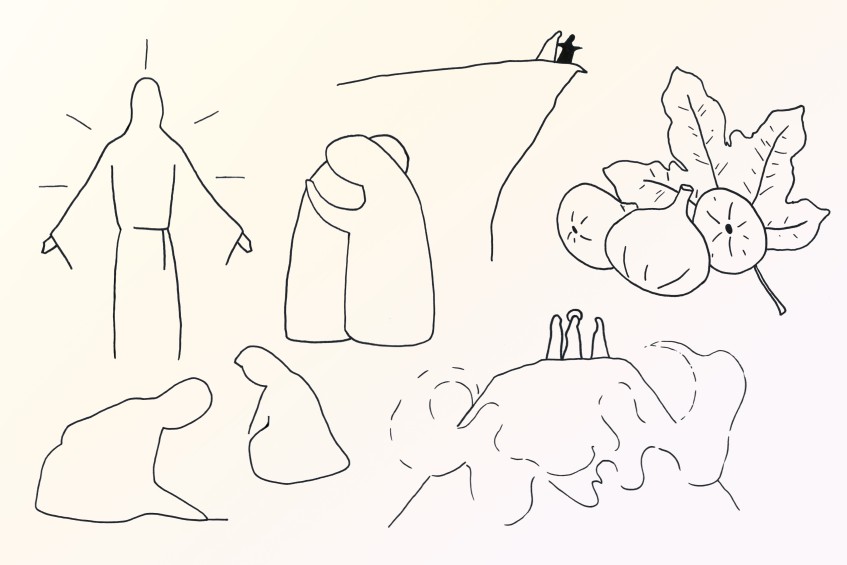 Young artist Samuel Allum has created a series of drawings for a Lenten Reflections programme developed by Fr Joseph Parkinson, Director of the LJ Goody Bioethics Centre. Photo: Sourced.
Lent is a season for renewal, a time to refocus and prepare to begin the sacred journey that takes us from Jesus' dying on the cross to his rising from the dead, and for young artist Samuel Allum, 2019 has involved a visual exploration of this journey through the medium of art.
Samuel was commissioned by Rev Dr Joe Parkinson, Director of LJ Goody Bioethics Centre, to produce a portfolio of artwork that could be used in the presentation of the Lenten Reflections, during the six weeks leading up to Easter.
Fr Parkinson explained to The Record that the Care for Life Lenten programme is intended to prompt an examination of conscience in how we live and practice our faith, in conjunction with human and spiritual insight into the truth of the Christian life as we find it in the Gospels.
"Euthanasia and our response to it as Catholics, is both extremely sensitive and vitally important at this time," Fr Parkinson explained.
"WA is currently debating whether or not to legalise this practice and while no reasonable person can condone suffering, there are many reasons to question the wisdom of accepting taking another's life as a legitimate medical procedure."
After close consultation with Fr Parkinson, Samuel focussed on Christ's life as he came to Calvary, in a manner that shows how spiritual parallels can be drawn from Jesus experience and our own as modern Catholics in dealing with our rulers and government.
Samuel is studying Visual Art at Perth Central TAFE and is starting to explore the world of fine art in a similar manner.
"I'm still studying at TAFE and learning about particular artists and movements," Samuel said.
"I really like art and decided to keep doing that and follow it through as something rewarding.
"I don't think graphic art or graphic design [is where I see myself heading], I think that visual arts like painting and sculpture, the finer arts are where I'd like to work."
Fr Parkinson's artwork was Samuel's first proper client brief and said that the experience of being actively involved in the production of the Lenten programme was an inclusive and interesting way of being included in Church life.