OBITUARY: A legacy of compassion and courage, Christian Brother Gerry Faulkner dies aged 86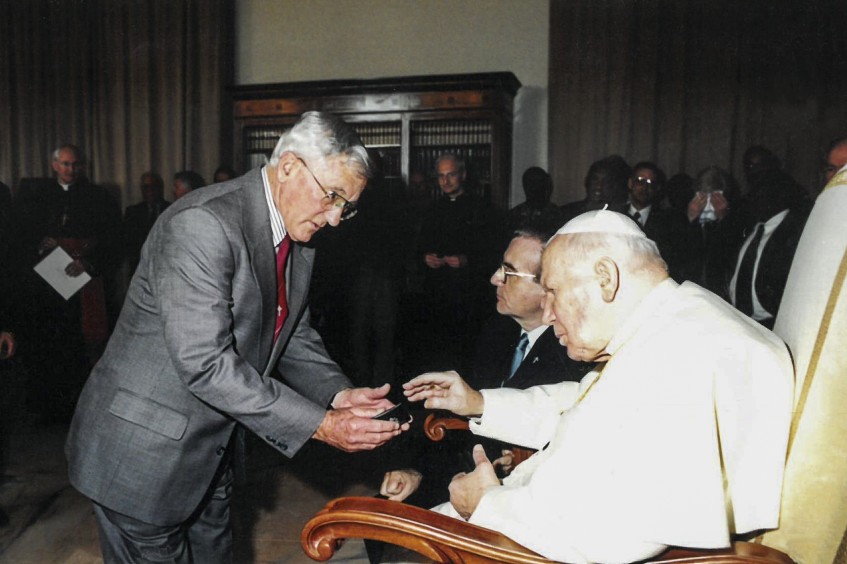 Br Gerry at an audience with the Pope John Paul II, in Rome. Photo: Supplied.
Christian Brother Gerry Faulkner died peacefully at Catherine McAuley Care Centre on Thursday 11 April at the age of 86.
Some 150 people gathered for his funeral Mass at Aquinas College on 17 April, which was led by Archbishop Emeritus Barry James Hickey.
Born on 1 January 1933 in Boolaroo, South Australia, Gerald Thomas Faulkner was the sixth child of Vin and Frances Faulkner.
Br Gerry was Province Leader of the Christian Brothers in the 1990s, remembered for his commitment to community, his scholarship and his dedication to assist sexual abuse victims of the Church.
His work was recognised in education, financial management, and counselling, as well as establishing a drop-in centre that provided solace and comfort for those men who had been wounded.
He received recognition from the University of Notre Dame Australia, who established the "Br Gerald T Faulkner Award" to acknowledge the contribution to the community of a UNDA student who demonstrated selfless community service.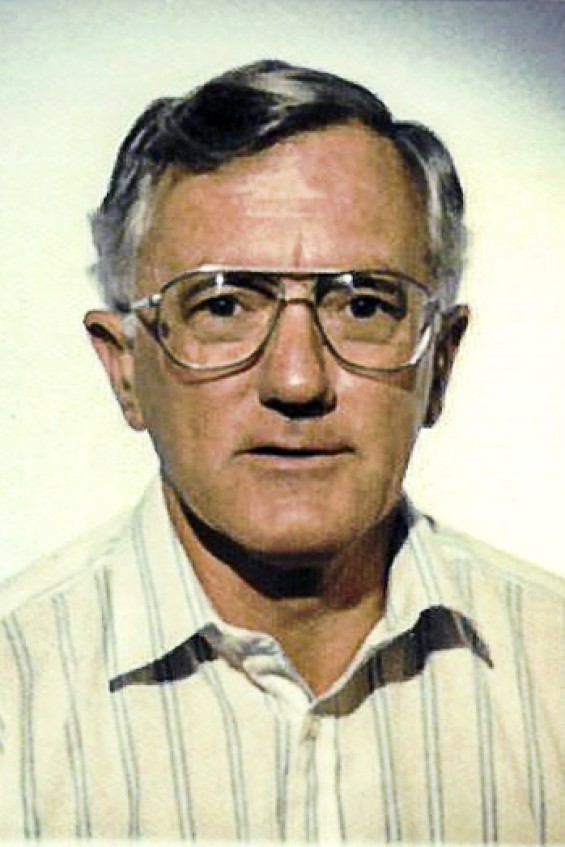 Born on 1 January 1933 in Boolaroo SA, Gerald Thomas Faulkner was the sixth child of Daniel and Francis Faulkner. Photo: Supplied.
The award is given in recognition of Br Gerry's efforts to ensure the mission of the University was realised by integrating faith and life through service to the most disadvantaged and disenfranchised in the community.
Professor Maria Harries – a friend and colleague of Br Gerry – remembers him as a compassionate, intellectual man who reached out to his community.
She first met the Christian Brothers leader when he asked her to establish a support organisation for former child migrants who had been sent from the UK or Malta in the late 1940s and 1950s into the care of the Christian Brothers province.
As a result of the Independent Panel he had earlier established to enquire into allegations of abuse in care, he recognised that these men had experienced numerous traumas in being sent unaccompanied from their homelands as children and then many had experienced further abuse, including sexual abuse while in care.
Prof Harries said she was invited to help establish the organisation that was then called C-BERS (Christian Brothers Ex-Residents Services) to assess their needs, assist them to re-connect with family and provide assistance, including legal redress.
Prof Harries spoke of Br Gerry's courage to act on the terrible things that happened once he became aware of them.
"He knew something needed to be done, and the need of these men was urgent, so he set up the organisation which he trusted to be functionally totally independent of the Province," she told The eRecord.
"He also ensured the Board of C-BERS was run by qualified professionals who had governance as well as clinical skills.
"He was a scriptural scholar of significance and he combined this with a profound compassion, a deep humility, an earnest mind and a courageous intellectualism."
In his eulogy, Br Terry Casey remembered him as a strong, confident, and resilient man who had a great love of the outdoors.
"Gerry left us peacefully in the early hours of last Thursday having been anointed by Fr Chris Ross earlier that day and visited by brothers and friends shortly before he breathed his last," he commemorated.
Br Gerry will be remembered by his family in SA, with whom he was deeply attached.