Anti-Poverty Week 2019: The Aussie battler buckles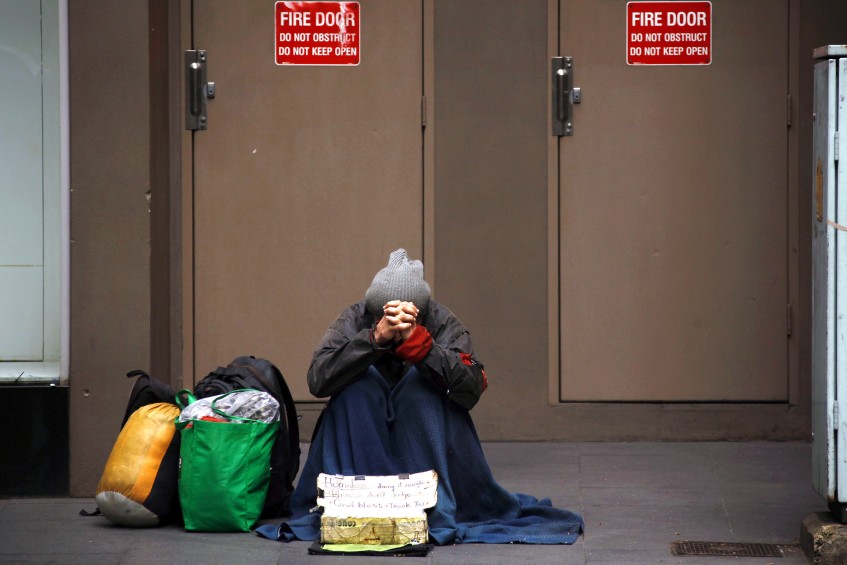 Poverty is only ever one pay-check away for many Australians. Photo: Sourced.
By Eric Martin
More than three million Australians live below the poverty line: or, almost one in eight people are struggling every day on the current Newstart rate of $40 per day to get the support that they need to survive.
As such, during this year's Anti-Poverty Week, the National Council of the St Vincent de Paul Society highlighted case studies that demonstrate the extent and severity of hardship faced by people living on Newstart, stating that, "It's time we Raise the Rate."
Members and volunteers working in St Vincent de Paul Conferences in local communities around the country say that in their experience, insecure housing, inaccessible health care, social isolation, stigmatisation, and inadequate transport are some of the issues faced by people trying to find work.
Their call is being echoed by the Justice, Ecology and Development Office (JEDO): "Instead of supporting people, the current Newstart rate forces them into a cycle of debt, social isolation and humiliation that undermines their efforts and risks them slipping through the cracks into entrenched poverty."
Around one million Australians rely on the inadequate payments for unemployed people, Newstart and Youth Allowance. It is estimated these include more than 107,000 families with about 160,000 children who have a parent who is trying to survive on these terribly low payments. Nearly four in five of these are sole parents, mostly mothers.
Two-thirds of people with debt reported experiencing inability to sleep as a result of having debt, 60.3 per cent had experienced stress-related illness, and 47.5 per cent reported physical ill health.
More than 40 per cent of families reported experiencing a relationship breakdown attributed to debt.
'We know there are no quick fixes, particularly for long term unemployed people, who represent just over three quarters of Newstart recipients,' St Vincent's CEO Toby O'Connor said.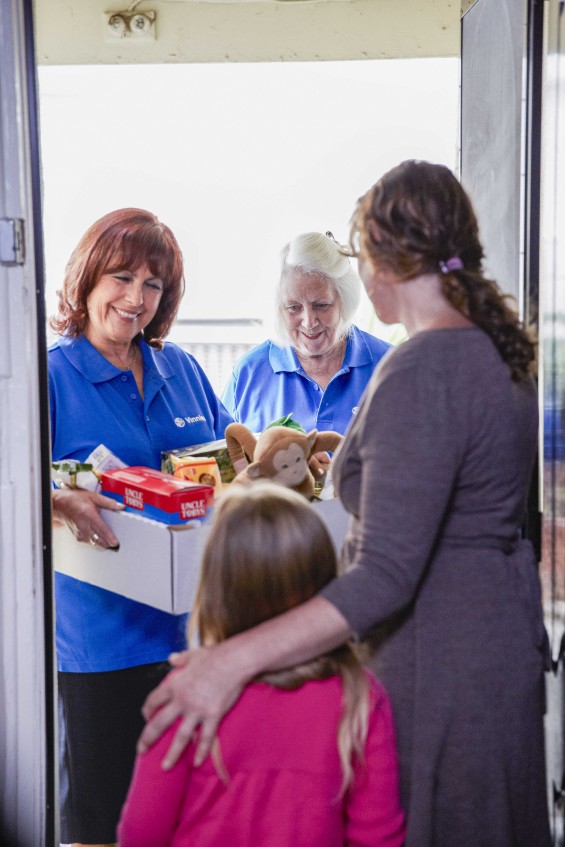 The St Vincent de Paul Society and other Australian charities are leading the push to increase the Newstart Allowance. Photo: Supplied.
Conference members said in addition to a significant increase in Newstart, wrap-around support services and case management assistance would help some of the most vulnerable job seekers.
They also called for improved access to practical skills-building courses such as budgeting, financial counselling and life skills training; and better targeted training taking into account a person's age and skill set, that would actually lead to a job.
'At a time when the number of people looking for work far outnumber available jobs, the government might heed calls from the growing number of individuals from all walks of life to raise the rate of Newstart by at least $75 a week,' Mr O'Connor said.
Perth's CBD is currently home to an ever increasing number of homeless people, unable to afford rent on a single Newstart income. Photo: AdobeStock.
This call by St Vincents and JEDO was further supported by the research initiative, 100 Families WA, which partnered with the Anti-Poverty Week committee in 2019 to release the second 100 Families WA bulletin on 14 October, exploring the life experiences and hardship faced by people on Newstart and related payments.
The baseline report surveyed 400 families in Perth, examining the domains of social, health and economic wellbeing, including demographics, family and household composition, income, material deprivation, employment, health, mental health, substance use, wellbeing and quality of life, and adverse life experiences.
The Study will continue through until 2022 and Western Australia Council of Social Services, Anglicare WA, RUAH, Community Services, Wanslea, Jacaranda, Centrecare, UnitingCare West, MercyCare, the University of Western Australia Social Policy Practice and Research Consortium and the Centre for Social Impact UWA are collaborative partners on the project.
Professor Paul Flatau, Director of the Centre for Social Impact at the University of Western Australia said the findings from the 100 Families WA report show a significant number of people in a low income position in Perth are facing substantial debt, utility bill and personal debt issues, as well as struggling to maintain rental payments.
The 100 Families WA study found among the 400 low income people surveyed 54 per cent had a debt arising from overdue household bills and 39 per cent had a debt arising from overdue personal bills.
Anglicare WA CEO Mark Glasson said the 100 Families WA study substantiates what we know anecdotally - that being in financial stress takes a toll on peoples mental and physical wellbeing, which often will impact on their personal relationships, exacerbating their experience of hardship and disadvantage.
"This often has a snowball effect; as it's not unusual for clients accessing financial counselling to be referred for additional support services for family breakdown, domestic violence, mental health support as well as meeting basic needs such as food packages and utility grants," said Mr Glasson.
Demand for financial counselling continues to grow. Anglicare WA together with Uniting Care West jointly leads the Financial Counselling Network, a collaboration of 14 not-for-profit organisations and local government providing these services in 25 locations across Perth, assisting around 8,000 people annually.
"It's positive to see 69.5 per cent of families sought assistance from welfare or community organisations, and more than half felt comfortable asking for help from family or friends. Having someone to turn to during times of stress is important," said Mr Glasson.
"Overall this study shines a spotlight on the key areas of concern for achieving social, health and economic wellbeing; the next step is to capture families' experience accessing services so we can better understand the obstacles for those experiencing disadvantage, and better meet their needs."