Lockridge Parish celebrate 25 years of faith as a community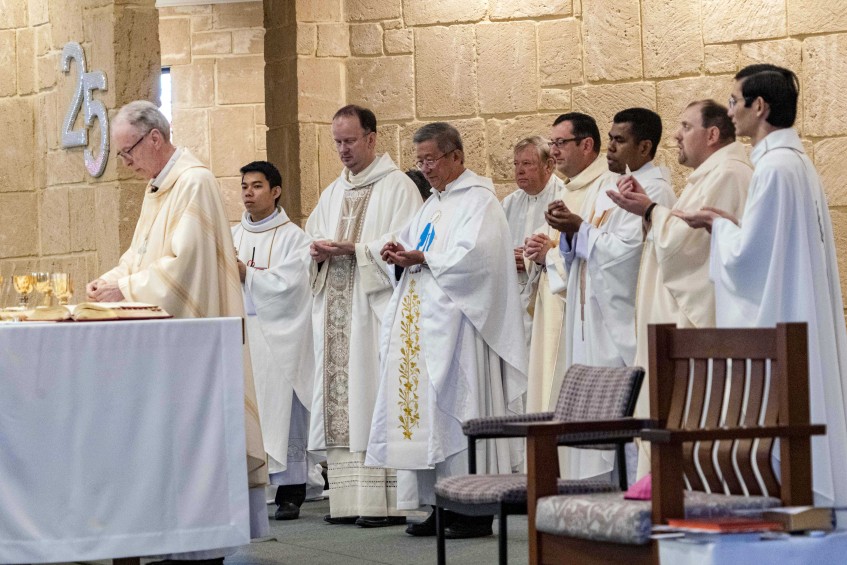 Lockridge Parish Good Shepherd Church celebrated their 25th anniversary, beginning with a mass on 1 September. Photo: Feby Plando.
Dotted in traditional wear, the Lockridge Parish Good Shepherd Church community celebrated its 25th Anniversary earlier this month on Sunday 1 September.
Beginning with a thanksgiving Mass celebrated by Perth Auxiliary Bishop Don Sproxton, followed by a dinner and dance party at the Parish hall, hundreds of parishioners were present for the occasion.
Lockridge Parish's priest-in-residence Father Timothy Tapoona CSsR, who arrived from Indonesia and was posted to the parish last February, said he was overjoyed to see the community get together and reflect on the amazing journey thus far.
"From day one the parishioners here have been nothing but welcoming, warm and inviting despite my fears of coming across as someone with a language barrier," Fr Tapoona cited.
"The idea to dress in traditional wear was also a way for the community to bond, as it created a conversation and opened opportunities to get to know one another more.
"Of course, the highlight of the celebrations – Celebrating the mass together as one people of Christ, strengthened our bond further, as we gave thanks for all the good God has given us and prayed for His continual guidance especially within our parish and community life," he added.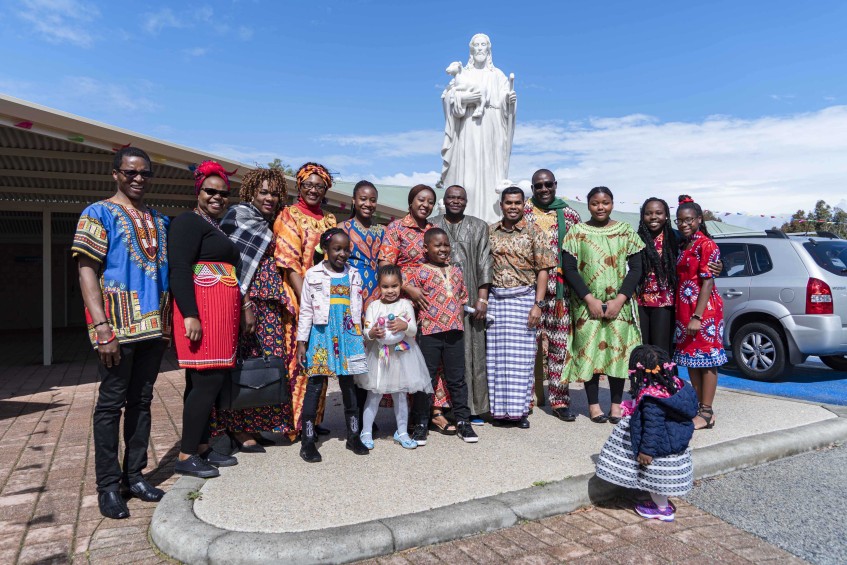 Lockridge Priest Father Timothy Tapoona stands with some parishioners during the 25th anniversary celebrations of the Good Shepherd Church on 3 September. Photo: Feby Plando.
Parishioner Danny Nimbalker, who has been a part of the Lockridge Parish community since its inception, said the anniversary was a great time to reflect on the achievements and role models the Church has been blessed to have.
"Our parish is a vibrant and caring community that is known for many good things, especially its vitality and hospitality.
"It truly lives up to its name as there are more than 25 active ministries serving the community in various ways. It is a tradition that still lives on from its humble beginnings in a community Hall nearly 30 years ago.
"Over the years the parish has been blessed to have been led by several "Good Shepherds" as Parish Priests namely Fr Charles Tory, Fr Anton Hesse, Fr Dan Foley, Fr Vinh Dong, Fr Francis Ly and our current Parish Priest Fr Aloysius Leong," he said.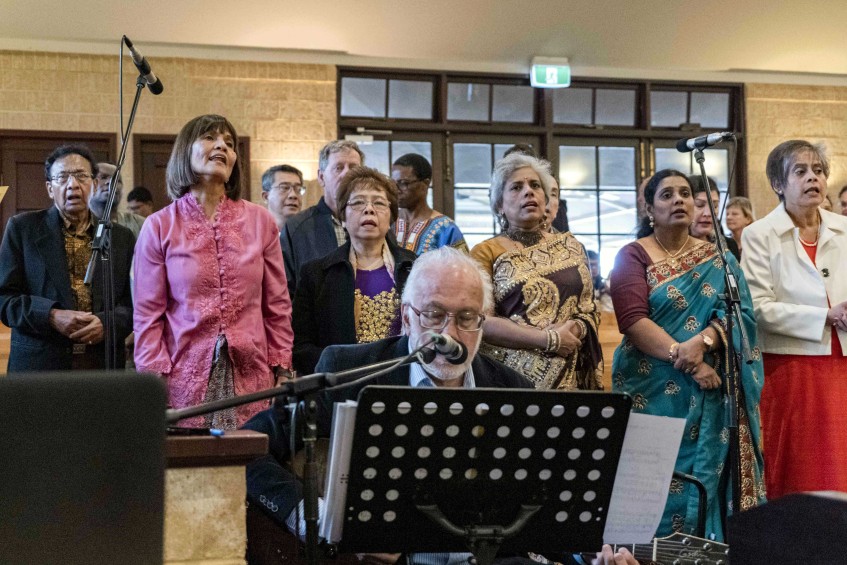 The choir members dressed in their cultural traditional wear participated in the mass held in conjunction with anniversary celebrations of the Good Shepherd Church on 3 September. Photo: Feby Plando.
Mr Nimbalker explained that before the Church building existed, the parish's initial place of worship was a hall in Arbon Way, Lockridge that could accommodate approximately 150 people. He said the modest setting and small community ensured the parish grew as a close-knit community.
"There were initially some concerns that as we moved to our new Church building with a capacity of nearly 650 people, the community would lose the bonds forged in a smaller community but fortunately, those bonds augured well for the parish and it never lost it sense of community.
"In fact, when the parish moved to its new Church and the numbers grew, successive Parish Councils made community building a priority – this has served us well, till today," he said.
Mr Nimbalkar added that he is proud to be a part of a community which actively supports the Diocese missions (locally and internationally) and spiritual outreach programmes, generously hosting visiting priests and missionaries.
Youth group leader Keshia Rodrigues, who has attended the parish since birth said she is blessed to be a part of a welcoming parish that highly supports the youth and young people.
"Our parishioners and priests have always been so supportive of young people and our youth are so grateful for it!" Ms Rodrigues said.
"Good Shepherd is a second home for a lot of our youth and this is a testament to the amazing community that has formed in the past 25 years," she concluded.