Plenary Council 2021: Archbishop Costelloe appoints new local Strategy and Engagement Group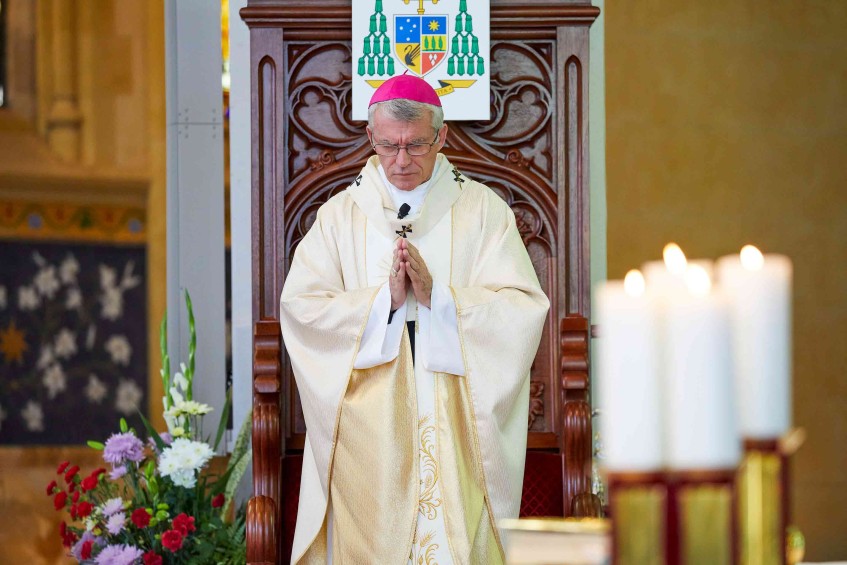 Archbishop Costelloe has convened a new Strategy Engagement Group who will work with Archdiocesan Plenary Council Coordinator to respond to the emerging needs and opportunities in the Archdiocese of Perth for the on-going Plenary Council. Photo: Ron Tan.
Plenary Council President and Perth Archbishop Timothy Costelloe SDB has convened a new strategic engagement group for the Archdiocese of Perth. The newly formed Strategy and Engagement Group have been invited to contribute their thoughts on developing local strategies for further engaging the Archdiocesan community with the next stage of the Plenary Council, scheduled for 2021.
The 10-member Plenary Council Strategy and Engagement Group (SEG) is set to meet for the first time at the end of September 2020, where they will seek to respond initially to the emerging needs and opportunities within the Archdiocese of Perth.
Responsible for the vital role of undertaking the strategic development of critical aspects of the Plenary Council (PC), the group will provide strategic guidance for the development of a variety of engagement strategies relevant to the PC journey within the Archdiocese, working with Archdiocesan Plenary Council Coordinator Tony Giglia on emerging recommendations.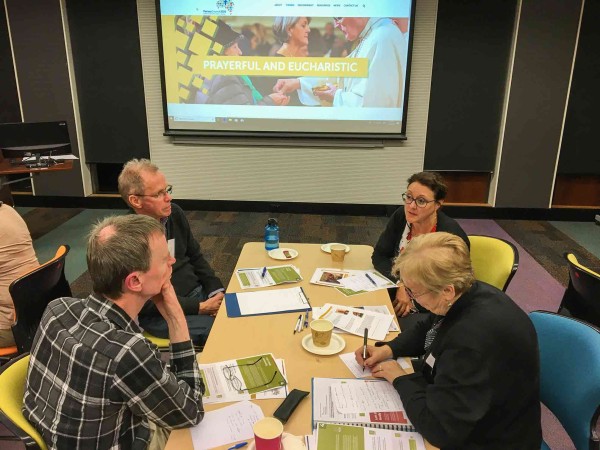 Archbishop Costelloe has convened a new Strategy Engagement Group to assist in the on-going process of the Plenary Council. Here are some leaders gathered for phase two for the Listening and Discernment Sessions. Photo: Supplied.
St John of God Health Care Group Manager Mission Integration West Tara Peters expressed she is looking forward to listening to the wisdom already gathered through the PC journey to date and contributing to shaping a way forward that is responsive to the needs and opportunities that have been identified.
"I am fortunate to have been in environments throughout my life where faith has formed both who I am personally and professionally," Ms Peters said.
"Since my teenage years, I have been involved in a variety of groups within the Church and have experienced the richness of faith shared and expressed by different people in different ways, unified by our common beliefs and tradition.
"In my most recent professional role, I have been privileged to see the healing mission of Jesus enlivened by people from a variety of backgrounds in every moment, of every day," she added.
"Through these roles I have had the opportunity to discover and embed ways of working and being that ensure mission is at the heart of what we do as a Catholic health care provider."
Applecross Parish Priest Father Nelson Po has been appointed to the Strategy and Engagement Group as a clergy representative. He is hopeful that his experiences will assist in generating ideas which will promote a more inclusive and participatory experience of the Plenary Council journey.
"My involvement with my own parish's (St Benedict's Church) PC journey through the Listening and Dialogue and Listening and Discernment stages will be very helpful in the sense that I had the first-hand experience of knowing where people are at in their faith journey and in their sense of being Church," he said.
"This is an exciting and promising time for our church in Australia and the various phases that we are going through make the Plenary Council even more promising, because in my experience at the parish level, parishioners already had a taste of what it means to be a Church in this time and age.
"Personally, I hope to take this time to be more engaging myself with parishioners and the people I encounter, listening to them, knowing their longings and desires and eventually being able to look after them as their shepherd," he added.
Catholic Education Western Australia Director of Religious Education, Dr Chris Cotter, shared some of his past professional and personal experiences, adding that it is his sincere hope that the collective experience and energy of this group can provide sound advice and recommendations to the Archdiocese on strategy and engagement relating to the PC.
"I bring the perspective of a Catholic educator with over 30 years of experience in many different schools and dioceses, having taught and held positions of leadership in primary and secondary schools in the dioceses of Lismore (NSW) and Sandhurst (Victoria) and in the Archdiocese of Melbourne," Dr Cotter stated.
"Having worked previously at the Catholic Education Office of WA (Leederville) and in the Catholic Schools Office in the diocese of Wagga Wagga (NSW), my current role will bring the perspective of the Archdiocese's 112 schools as well as from the Catholic Education Office in Leederville.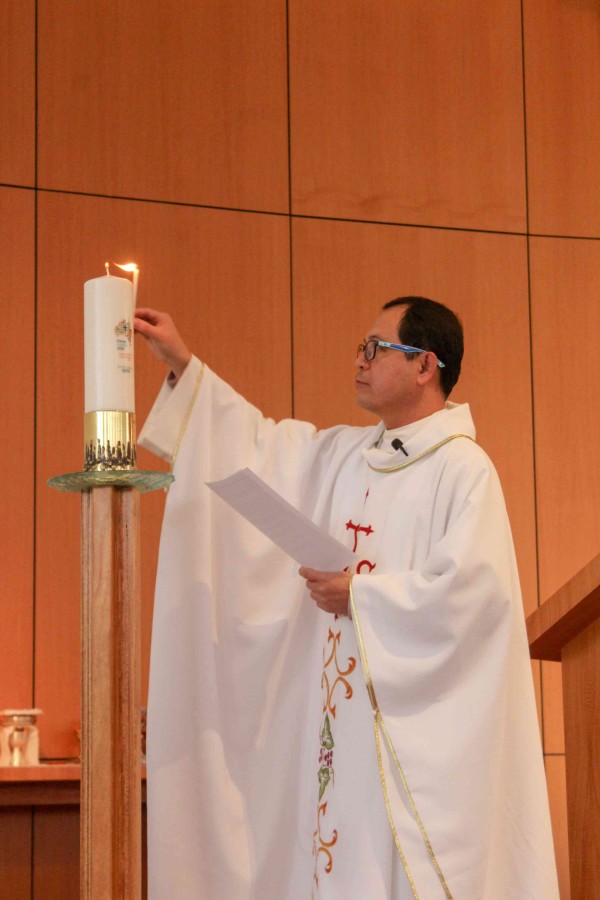 Applecross Parish Priest Father Nelson Po is part of a new Strategy Engagement Group formed by Archbishop Costelloe to assist in the on-going Plenary Council. Photo: The Record.
Dr Cotter holds undergraduate and post-graduate qualifications in Theology and Religious Education and recently graduated from the University of Divinity in Melbourne with the degree of Doctor of Theology, but in his words, "being a husband and father is the most significant experience that I can bring to this group."
Perth PC delegate Emily Hardbottle added that she is hopeful her experience as the Youth Coordinator of Applecross Parish will lead to more young people getting involved in the process.
"I'm also very interested in implementing strategies to include the voices of young people not in the Church and to answer the question of why most of my classmates from my Catholic school haven't remained in the Church," she said.
Ms Hardbottle explained how this role differs from her contribution as a Plenary delegate.
"Being a part of this SEG is very different from my role as a delegate, as this group is focused on how we can engage the people of Perth with the Plenary Council," Ms Hardbottle stated.
"I'm especially hoping to encourage more engagement from youth in and out of the Church, as I feel like up to this point many from this age group haven't been involved.
"It's extremely vital that everyone is involved in the process, and then we listen to each other during this time," she added.
"Everyone has a unique perspective to share, as everyone's relationship with God is different."
Joining Fr Po, Ms Peters, Dr Cotter and Ms Hardbottle in the Plenary Council Strategy and Engagement Group are Iona Presentation College Dean of Mission and Catholic Identity Gemma Thomson, Centre for Faith Enrichment Director and Perth Plenary delegate Dr Marco Ceccarelli, Director of the Office of the Archbishop Daniel Lynch, University of Notre Dame Executive Director Admissions & Student Services Rommie Masarei and CEWA Catechist Services Consultant, Catherine Nguyen.