ST MARY'S CATHEDRAL CHRISTMAS MASS ONLINE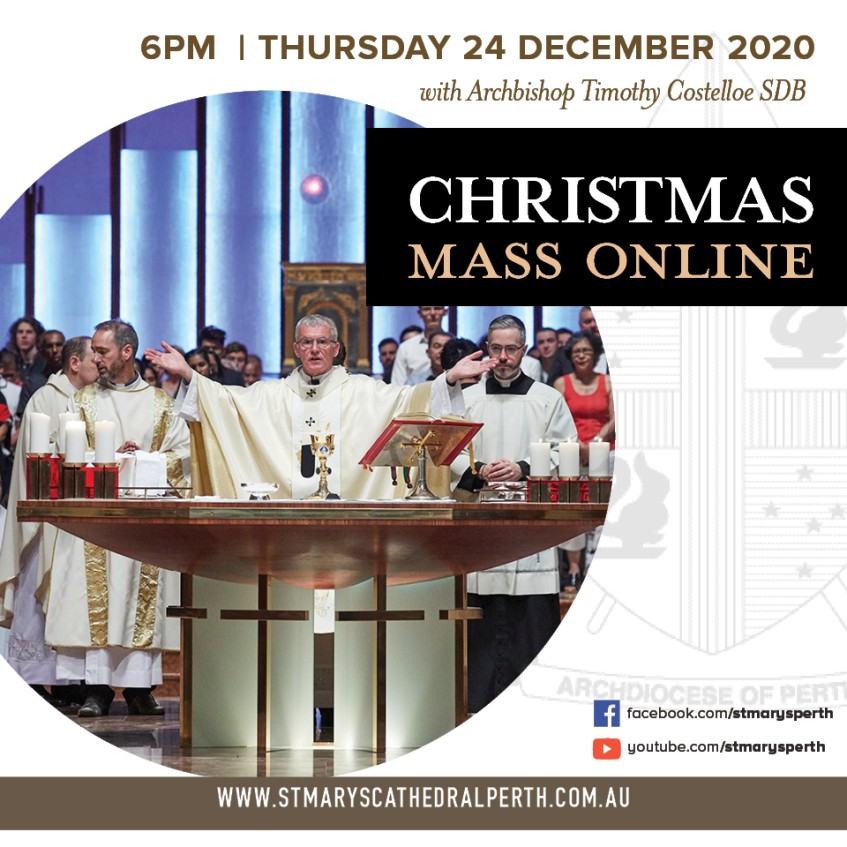 An online Christmas Mass will be available for those who are unable to attend their local parish or church.
Mass will be celebrated by Archbishop Timothy Costelloe SDB at St Mary's Cathedral House at 6pm on Thursday, 24 December 2020.
You can join this Mass via St Mary's Cathedral website and social media channels.
For more information go to:
www.stmaryscathedralperth.com.au