Latest handbook Power of Freedom, highlights basic right for young adults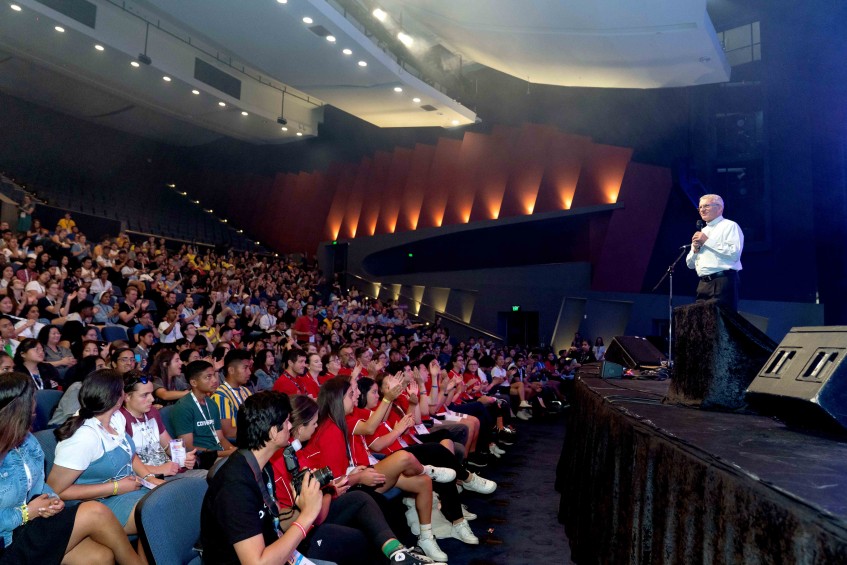 Perth Archbishop Timothy Costelloe SDB speaking to Australian Catholic Youth Festival pilgrims at the launch of the new resource Power of Freedom on 10 December. Photo: Iceberg Media.
By Amanda Murthy
A third resource launched by the Archdiocese of Perth during the 2019 Australian Catholic Youth Festival entitled Power of Freedom pays recognition to the fact that even young adults living in today's world have the need to be equipped with the knowledge on physical, emotional and spiritual freedom and safety.
The free handbook, aimed at young adults (aged 18 to 25) was produced by the Archdiocesan Safeguarding Office and written by Safeguarding Project Compliance Officer Barbara Blayney and Manager of Ministry Services at the University of Notre Dame Australia Fremantle Campus Tom Gourlay.
Exploring important issues directed that young adults today are faced with, providing suggestions on how to conquer doubt and knowing one's right to freedom and truth, in accordance with the teachings of the Church.
Readers get the opportunity to review their thoughts in a personal self-examination column offered at the end of each topic and blank pages encourage them to pen down their reflections.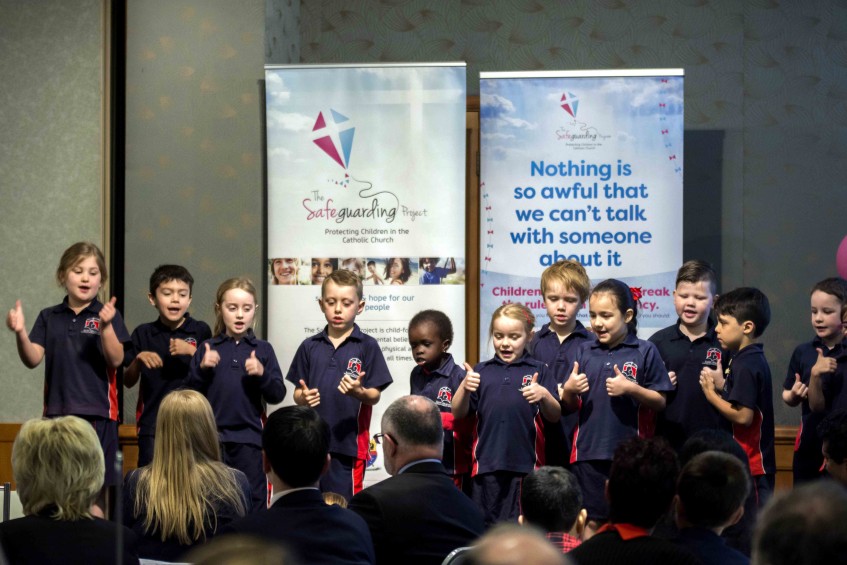 Taken at the launch of the first safeguarding handbook titled Protecting God's Children – A Catholic Parent's Guide to Keeping Their Kids Safe back in 2018. Photo: The Record.
Topics such as understanding emotions, safety, bystander behaviour, internet safety, and how to seek spiritual help are addressed. A table highlighting what a health, unhealthy and abusive relationship looks like, is surprisingly information that many young adults are unaware of. Examples of healthy relationship traits included good communication, mutual respect, trust, honest, loving, equal control, compromise and taking some time to spend time apart.
On the other hand, an abusive relationship is explained as communication includes traits of threatening, insulting or demeaning, disrespects the other's views, feelings, decisions or physical needs, lies, domination, demanding, physical aggression, and controlling.
Another chapter highlights the issue of internet safety, encouraging readers to make better choices, take control of situations and be vigilant when exploring the web. This chapter also provides an insight on important topics that may be viewed to some as taboo such as sexting and nudes, image-based abuse, pornography. The writers list down some common myths and misconceptions young adults may have on the topic, and provide the Catholic Church's point of view, backing it with research and facts.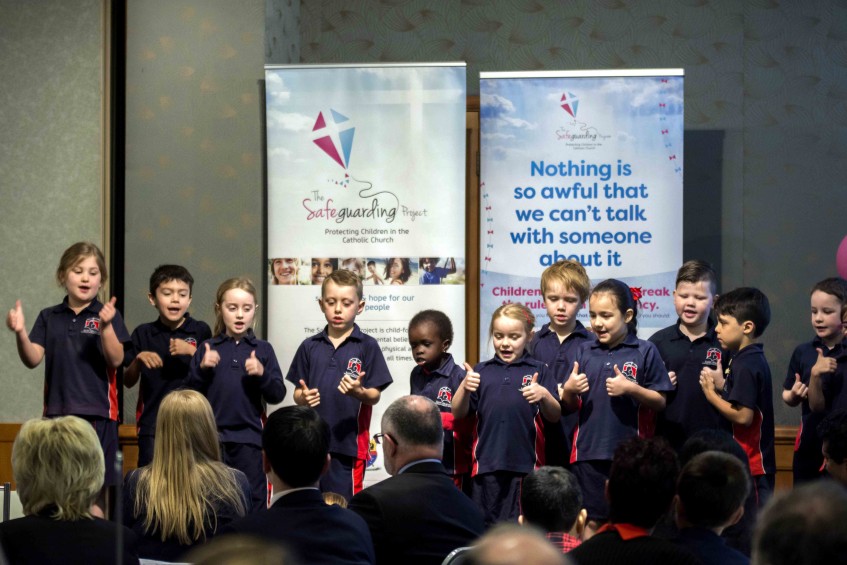 Safeguarding Office Director Andrea Musulin spoke about the importance of being equipped with knowledge on freedom and safety, at the launch of the new resource Power of Freedom on 10 December. Photo: Iceberg Media.
The final part of the handbook lends a hope-filled message, encouraging spiritual help in the form of Sacrament of Reconciliation and spiritual guidance to be embraced by all. Helpful websites and contacts are also given as reliable sources of reference for the readers, based on the topics covered in the handbook.
Previously, the Archdiocese produced two handbooks titled Protecting God's Children – A Catholic Parent's Guide to Keeping Their Kids Safe (6 to 12 years old) and Love, Sex and Relationships – The Basic Essentials for Catholic Teenagers (13 to 19 years old), both of which were released back to back at the annual Safeguarding Breakfast in conjunction with Child Protection Week.
For a copy of The Power of Freedom, contact the Safeguarding Office on 08 9221 7762 or email safeguarding@perthcatholic.org.au.