No separation between faith and life, says new Director for the Office of Christian Initiation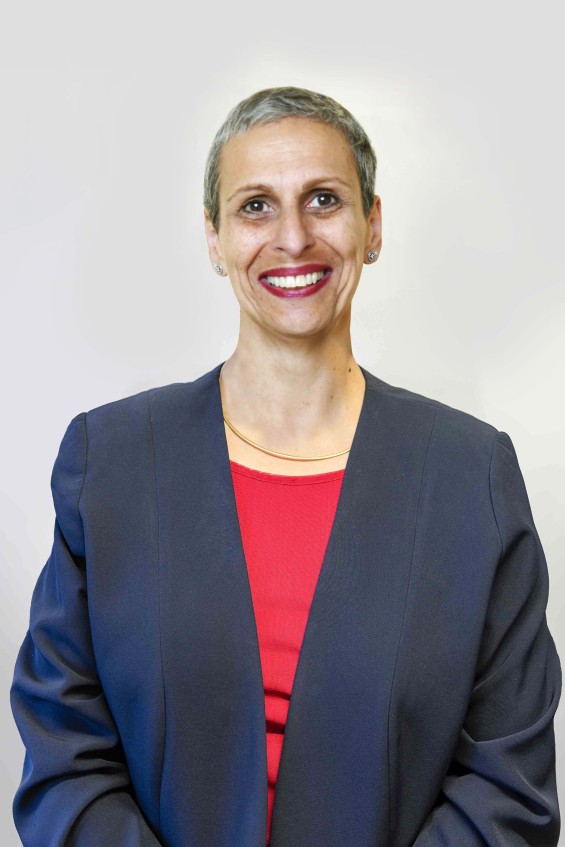 Dr Carmel Suart is now the new Director for the Office of Christian Initiation. Photo: Feby Plando.
By Amanda Murthy
Using her skills and experiences to minister to those around her, the new Director for the Office of Christian Initiation Dr Carmel Suart very early on discovered that her great passion in life was simple: to share her faith with others whenever possible.
"Thankfully, I have been very fortunate that I have always been a position where this has been possible," Dr Suart said.
Dr Suart began her career as a primary school teacher. She has also served as a consultant with the Catechist Service Team at Catholic Education of Western Australia (CEWA), as a sessional lecture in Religious Education at Edith Cowan University and was a Doctoral student and sessional lecturer at the University of Notre Dame Australia (UNDA).
"While these experiences have allowed me to share knowledge and traditions of the Catholic faith, I have always felt that the most rewarding in my own faith journey has been my involvement in Rite of Christian Initiation of Adults (RCIA)," she said.
"Being involved in RCIA for more than 15 years at a Parish level and in my work as a consultant with the Catechist Service at CEWA, I have had the privilege of walking side by side with people of all ages, seeking God within the Catholic faith tradition," she explained.
Admitting the fact that many cradle Catholics do not have a fervour for their faith, and may instead view faith as an obligation they have to carry out every Sundays, Dr Suart said that it was her experience of witnessing people's life journey and listening to their stories of conversion that inspired and encouraged her to stop and examine her own faith commitment and grow in her relationship with Christ.
"We sometimes are not mindful that there is no separation between faith and life. As baptised Christians we are all called to bear witness to others and this comes from developing our relationship with Christ, who shows us the way," Dr Suart cited.
"I have learnt so much about my faith through those who come to seek God in our communities. I am always astounded at their openness and their deep desire to grow in their understanding of the beliefs, values, traditions and the social teachings of the Catholic Church.
"Their deep desire to understand and integrate these into their lives through pray and bearing witness is a true example of what we are called in order to grow our faith.
"A wonderful way to witness the living power of God at work is at the Rite of Election," she added.
The Rite of Election ceremony, to be held on Thursday 5 March this year, will bring together catechumens (not previously baptised) and candidates (previously baptised in another recognised Christian denomination) that will be presented to Perth Archbishop Timothy Costelloe SDB.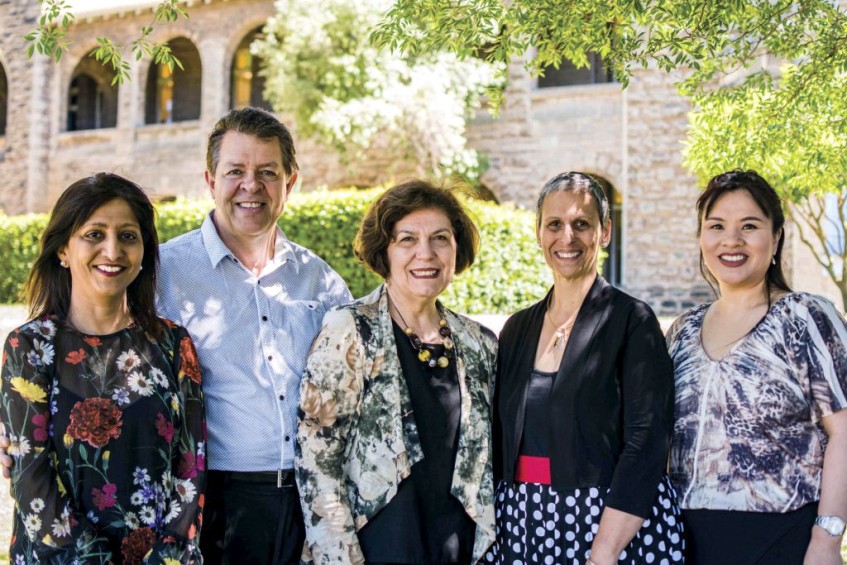 Director for the Office of Christian Initiation Carmel Suart said her great passion in life is to share her faith with others whenever possible. Photo: Supplied.
In presenting themselves, the catechumens and candidates have elected to affirm their readiness to begin the final path towards being received into the Church, that is, to become full members of the Catholic faith at Easter.
"When one witnesses the election by God through the catechumens and candidates, we come to know more profoundly that God is at work in our Church," she stated.
"The Church is not dead, as many would attest, but living and strong."
Continuing to build on the foundation from what her predecessor Karen Hart had left off, Dr Suart said the Office of Christian Initiation will continue to assist Parishes through providing training, formation and resources so that they may guide people more confidently on their conversion journey.
"My aim is for all Parishes to continue their good work, and to work in collaboration in assisting each other to become welcoming parishes who open their doors when those who are seeking to find God knock," Dr Suart went on to state.
"A Parish which opens its doors to those seeking God and supports them on their conversion journey, is truly blessed because it understands its' mission of evangelisation."
Dr Suart said that her ultimate goal is for all Parishes to have an RCIA team could be achieved if the parishes collaborate with one another in hubs and share the work.
"This way, skills and talents are shared and the task is not too onerous on one parish alone. It is also a way for those seeking to become members of the Catholic Church to understand that they belong to a wider Church," she said.
"Furthermore, I believe that the training and formation available to RCIA team members is beneficial to the whole parish community so that all members of our faith community are ready and open to welcoming the enquirer."
Dr Suart added that her prayer as she takes on the role of Director, is that together as an Archdiocese, parishes work together in fulfilling the one responsibility of furthering the mission of the Church.
"This way, as a Catholic community we can be opened to the Holy Spirit and listen to each other's needs so that all parishes are better able to support one another in building vibrant and collaborative communities of faith which are ready to welcome those whom God sends to share their conversion journey – This is truly a privilege," Dr Suart concluded.