Kerry Sanderson now in the Queen's books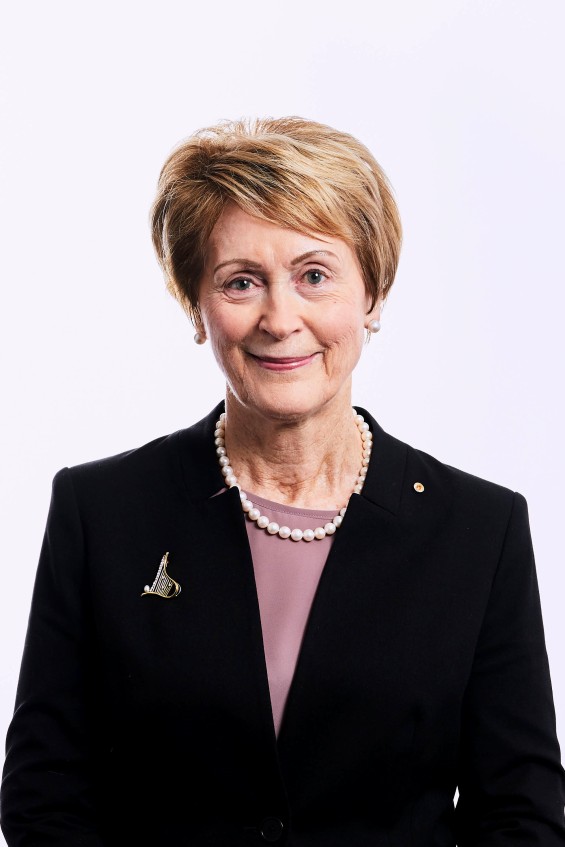 Chair of the Board for St John of God Health Care (SJOGHC), the Hon Kerry Sanderson AC CVO has been named one of the few to receive the prestigious Royal Victorian Order in 2020. Photo: Supplied.
By Amanda Murthy
The Hon Kerry Sanderson AC CVO, Chair of the Board for St John of God Health Care, received the exciting news that she was appointed as a Commander of the Royal Victorian Order by the Queen in recognition of distinguished personal service to the Royal family.
"I have been fortunate to experience a variety of roles throughout my career that have exposed me to the wonderful opportunities available in our State, and I have greatly enjoyed being able to contribute to the fabric of the WA community and to represent the Queen as Head of State when I was Governor of Western Australia," she said.
"It is truly rewarding to receive recognition from the Queen for doing what I love."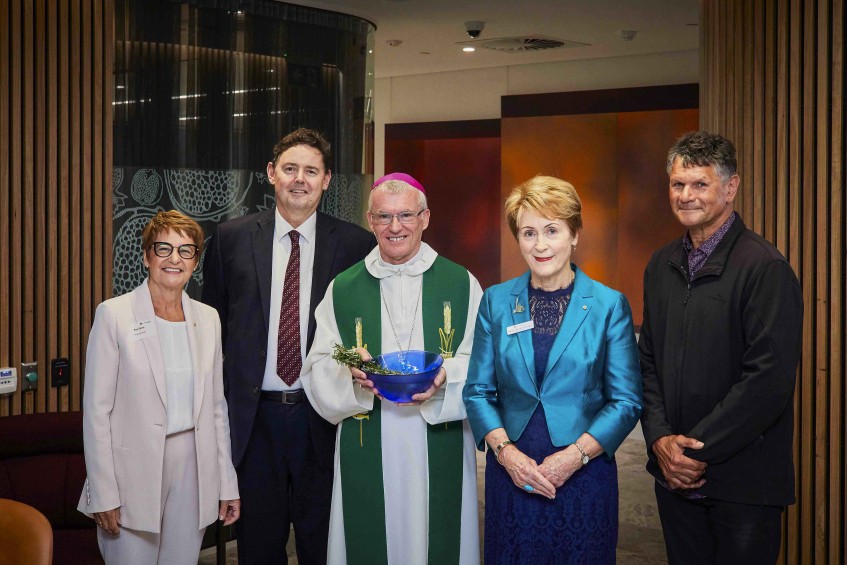 Hon Kerry Sanderson (second from right) standing with Perth Archbishop Timothy Costelloe SDB (middle), SJOGHC Group Chief Executive Dr Shane Kelly, SJOGHC Chair of Trustees Eva Skira AM and Dr Richard Walley OAM at an event. Photo: Supplied.
St John of God Health Care Chair of Trustees and 2019 Member of the Order of Australia recipient Eva Skira AM congratulated Mrs Sanderson on receiving the honour.
"We are fortunate to have had Kerry as a Board member and now leading our Board as Chair, and be able to draw on her vast experience and knowledge," Mrs Skira stated.
"I am really pleased that Kerry has received such significant recognition. She truly is a most worthy recipient of one of the highest honours in the Commonwealth."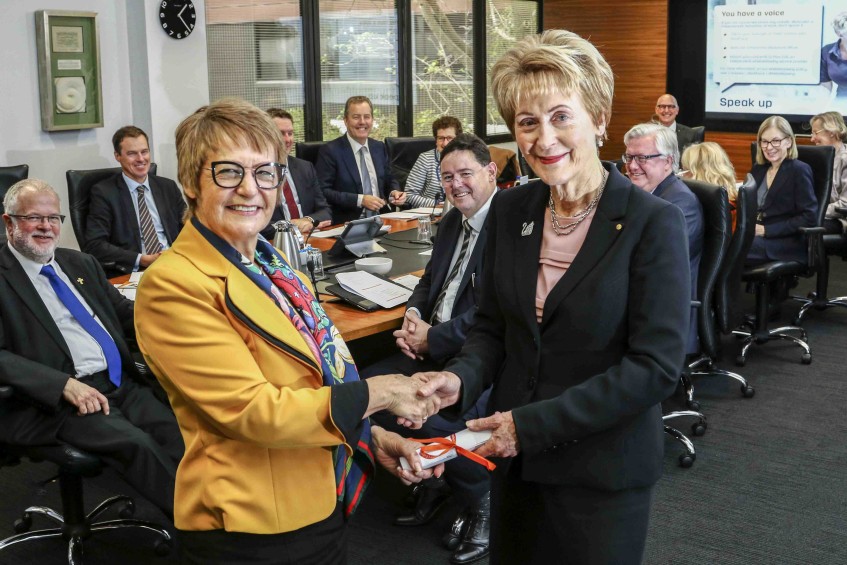 Hon Kerry Sanderson with Ms Eva Skira. Photo: Supplied.
Mrs Sanderson was the first female Governor of WA, and was awarded a Companion of the Order of Australia for eminent service to the people of WA through the promotion of international investment, scientific research and export opportunities and through roles with maritime, mining, emergency management and not-for profit organisations.
She was the Chief Executive OF Fremantle Ports for 17 years, during which time the organisation was restructured and made profitable after several years of financial losses.
She was also the former Agent-General in London, a role in which she not only promoted WA goods and services, but also worked in the UK toward a successful Commonwealth.
Heads of Government Meeting (CHOGM) in Perth in 2011 and joined in Western Australia's successful bid for the site of the Square Kilometre Array radio telescope, to survey the skies like never before.