BUSHFIRE CRISES: Perth Catholic community to unite for victims and survivors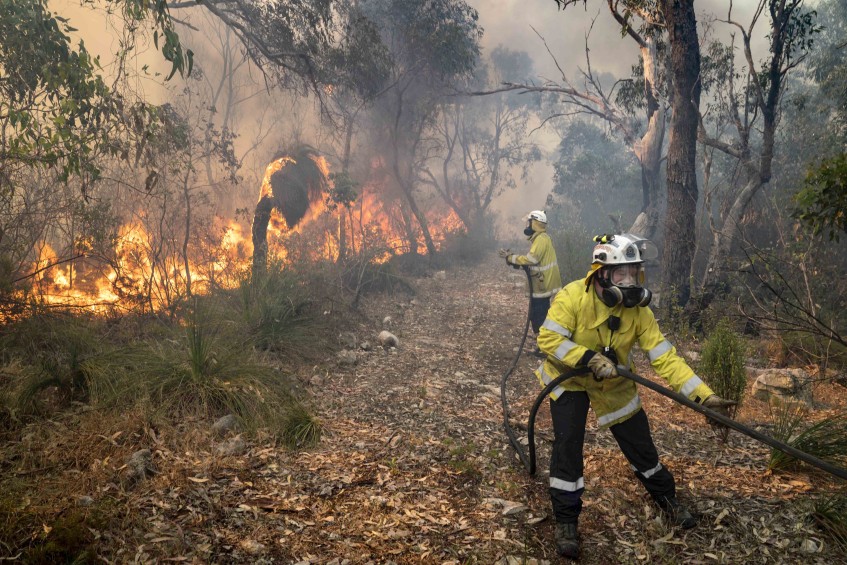 The blaze in Yanchep affected some 13,000 hectares and destroyed the landmark Old Yanchep Petrol Station. Photo: DFES Incident Photographer Evan Collis.
By Jamie O'Brien and Eric Martin
Fires across WA and Australia have brought the country to its knees
Perth Archbishop Timothy Costelloe SDB will next weekend celebrate a special Mass for the victims and survivors of the bushfires griping the nation.
The Mass, on Sunday 26 January at 11am at St Mary's Cathedral, will be an opportunity for the Perth Catholic community to come together to pray for those who have been and still are caught up in fighting the bushfires.
"And also in support of the fire fighters and for all who have been affected in any way by this disaster," Archbishop Costelloe said.
A special collection will be held at the conclusion of the Mass on 26 January with Archbishop Costelloe, as well as at Catholic parishes across Perth and Australia, as part of a nationwide appeal.
All funds raised will go to the St Vincent de Paul Bushfire Appeal.
In a special letter released to the Perth Catholic community this week, Archbishop Costelloe shared the message and details of the appeal which is being coordinated by the Australian Catholic Bishops Conference.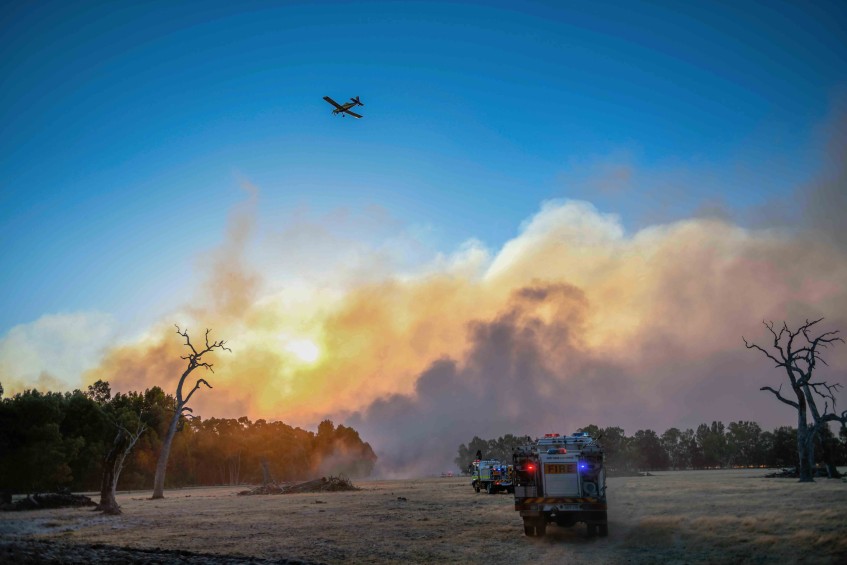 Fire fighters from the Department of Fires and Emergency Services (DFES) work to contain the fire in Baldivis, which burned some 1,3330 hectares last weekend. Photo: DFES Incident Photographer Morten Boe
"Australia is facing an unprecedented calamity as fire engulfs the land in many places. We have all seen the apocalyptic images, even if we are not in the areas most affected. Lives have been lost, homes and towns have been destroyed, smoke has shrouded large swathes of our country," said ACBC President and Brisbane Archbishop Mark Coleridge.
"The efforts of firefighters have been heroic. The resilience of the communities affected has been extraordinary. This has been Australia at its best, and we all stand with those who have been most stricken and with those who are putting their lives on the line to fight the fires," he said.
Archbishop Coleridge went on to explain the details of the national response, which will be complimentary to what is happening locally
The facilitation of a national network connecting people affected by the bushfires with people who can help with tasks such as preparing meals, clearing properties, rebuilding communities, as well as pastoral and counselling support.
The distribution of special prayers and other resources for use in parishes, families and other Catholic communities.
Collaboration with key national agencies like Catholic Health Australia, Catholic Social Services Australia, the National Catholic Education Commission and the St Vincent de Paul Society (Vinnies) to ensure as effective a response as possible from the wider Catholic community.
Cooperating with Catholic Religious Australia and religious institutes and their ministries.
Parishes across the country taking up a special collection at Masses on the Australia Day weekend, with all funds to be donated to Vinnies' bushfire appeal.
Perth has also felt the heat of the flames this summer, with the parishes of Baldivis and Yanchep/Two Rocks being particularly affected.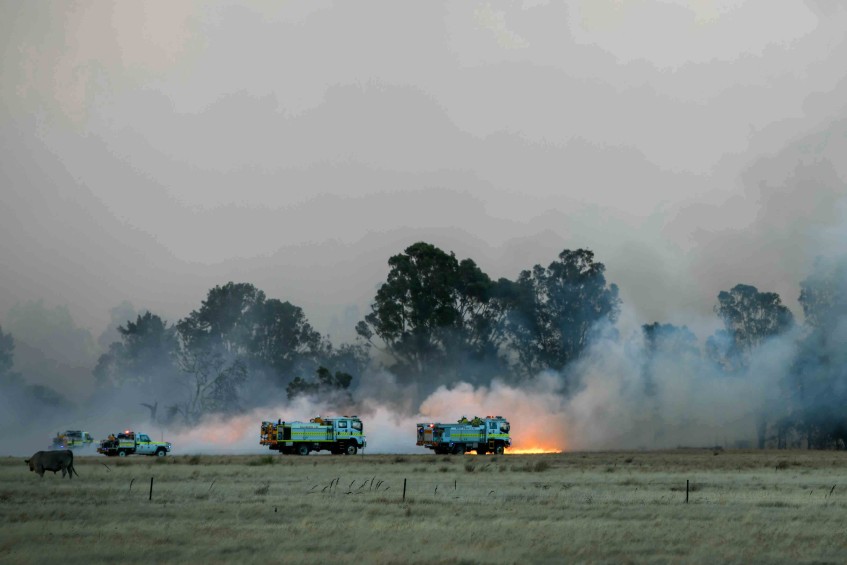 The smoke caused by the Bladivis blaze was so thick that the Kwinana Freeway was closed for an hour at 3:00pm Friday 10. Photo: DFES Incident Photographer Morten Boe.
The recent fire at Yanchep burned out of control for six days across 13,000 hectares from 11 December, threatening homes, forcing evacuations and destroying the landmark Yanchep Service Station.
Up to 400 firefighters were called in to try and contain the flames.
Yanchep/Two Rocks Pastoral Area Priest-in-Charge Fr Augustine Puthota PiC also spoke to The Record about the fires, sharing the impact that six days of unrelieved tension had on the residents of the far northern suburb.
"When the first Emergency alert was issued and you could actually see the fires on the horizon, heading towards the newly developed areas, it became immediately real for everyone," Fr Augustine said.
"It's not the kind of thing that we would expect living in the suburbs and with the constant wind changes, no one was able to relax."
"People were advised to leave their homes and head for the Evacuation centres open at Salmon Gums Community Centre in Quinns Rocks and Granville Civic Centre in Gingin and they had no idea what had happened to their properties," he said.
"Even though you don't expect it to happen to you, going through an experience like this you just don't know for sure if everything is going to be safe and sound when returning home."
The blaze in Baldivis, started accidentally on 9 January by sparks from a broken boat trailer wheel, burned through some 1,330 hectares and destroyed a shed, with the strong sea breeze driving embers up to 400m ahead of the fire front – making it extremely difficult to contain.
Just last Friday the Kwinana Freeway was closed for an hour by the Department of Fire and Emergency Services (DFES) until 4.00pm due to thick smoke from the fire in Baldivis and an emergency warning was issued, asking residents to leave their homes for the temporary evacuation centre at the Mike Barnett Sports Complex in Rockingham.
"I would encourage each of you to maintain your prayerful support for all who have been impacted by the bushfires, and to consider how you may contribute to lending your support St Vincent de Paul Bushfire Appeal," Archbishop Costelloe said.
For more information about the ACBC Bushfire appeal, go to www.catholic.org.au/bushfires.
To support the immediate response and the ongoing work of Vinnies in your state or throughout bushfire-affected communities, donate here.