CHRISTMAS 2019: Perth Catholics share the gift of Jesus, during the Christmas season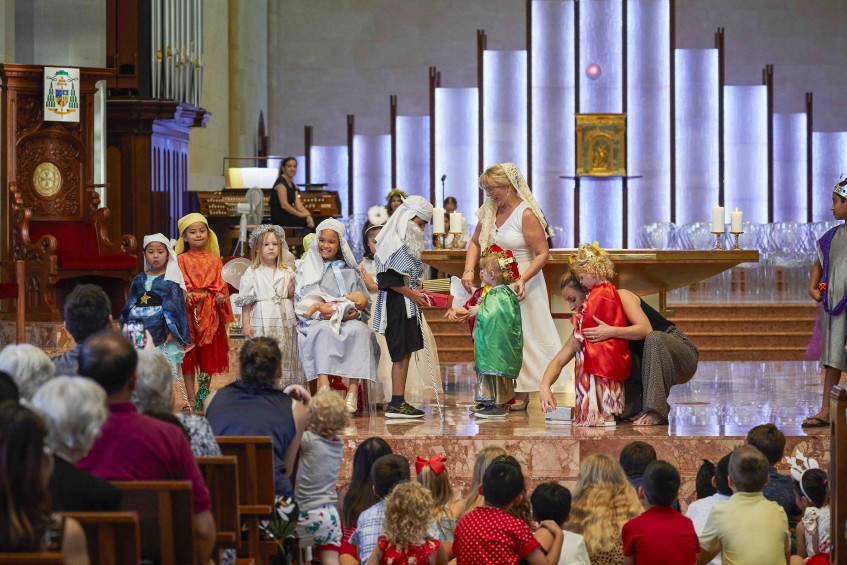 The Children's Christmas Mass was held at St Mary's Cathedral on Tuesday, 24 December. Photo: Ron Tan.
By Amanda Murthy
Christmas in Perth was last month was celebrated with joy by the Catholic community, with a host of charitable acts of kindness, as the local Catholic community united to pray and give thanks for the gift of Jesus.
Celebrating the Midnight Mass on 24 December and Christmas Day Mass on Wednesday 25 December at St Mary's Cathedral was Perth Archbishop Timothy Costelloe SDB, who during his homily, reflected on the biblical significance of Jesus' birth.
"The story of Jesus's birth has a deeply Eucharistic meaning - From the very beginning of his life Jesus offers Himself to us as food for our journey through life," Archbishop Costelloe went on to explain.
"As Jesus lies in the manger, He reveals Himself as the bread of life; during His preaching He proclaims that His body is real food and his blood real drink; as He gathers His disciples at the Last Supper, Jesus gives Himself to them, and to us, as the bread of life.
"As Jesus dies on the cross, He allows His body to be broken and His blood poured out so that we can receive the gift of life which through His death and His resurrection, and His sending of the Holy Spirit, will be unleashed for us," Archbishop Costelloe added.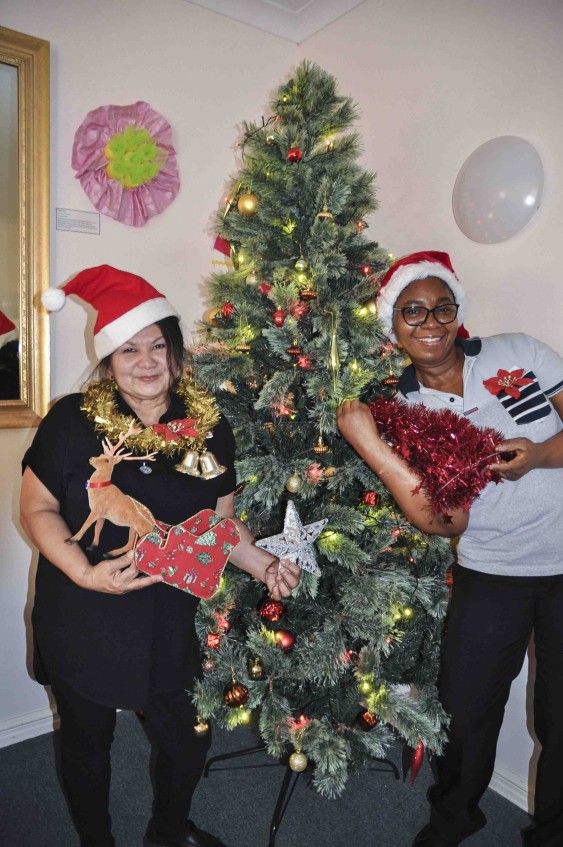 Mercy Place Lathlain staff members Annette Tanhla and Rachel Ghormanare worked on Christmas day last month, to be with the aged care home residents. Photo: Supplied.
Archbishop Costelloe concluded his homily by inviting those present to allow Jesus to be 'food for our journey', to be 'the gift which sets us free' and to accept Jesus as 'our Way, our Truth, and our Life.'
Meanwhile, the annual food hamper donation drive by the St Vincent De Paul Society was participated by Corpus Christi College last December.
As part of the secondary college's Christian Service Learning program, students spent the first four weeks of Term Four collecting food donations for the St Vinnies Christmas Appeal, with every homeroom ground aiming to complete one hamper each for donation to an assigned family. As a result, 44 hampers were prepared and donated.
On Tuesday, 17 December the Big Issue Street Soccer players received a special Christmas meal prepared specially by two Mercedes College students Isabella Harrison and Erika Galloway.
This effort is part of a Street Soccer program, which take place on every Tuesday afternoon and promotes social inclusion and personal change for participants by providing support, commitment and team spirit through the power of sports.
Throughout the year, the college students also assist with the Anti-Poverty and Homeless Week soccer tournaments, setting up and running three soccer fields on Wellington Square as well as preparing dinner for the players after the games, as part of the school's effort to broaden students' knowledge about social justice issues.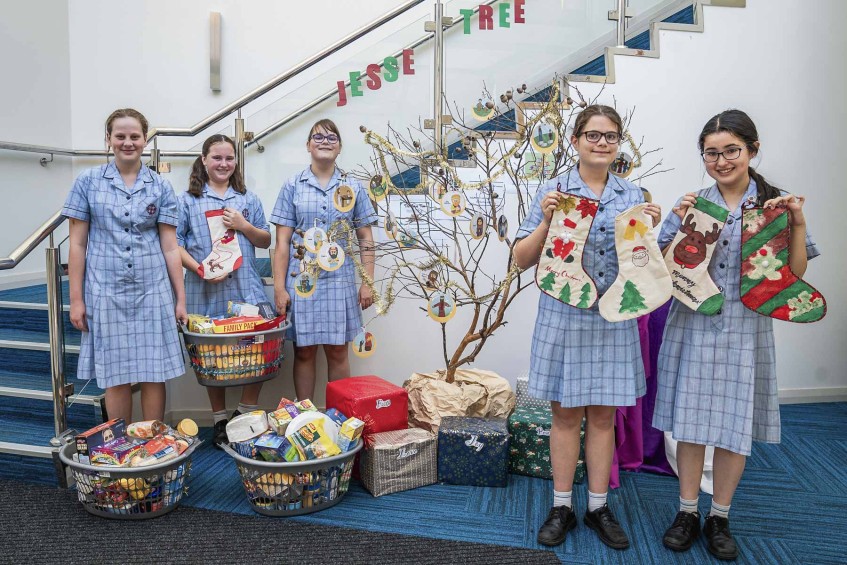 Mercedes College students Isabella Harrison and Erika Galloway prepared a Christmas meal for the Big Issue Street Soccer players. Photo: Supplied.
Mercedes College Principal Kerrie Fraser said students are encouraged to be involved in these acts of kindness as it teaches them to think about other people's needs.
"Helping others is a feature of Catholic Education and the tradition established by the Sisters of Mercy," she cited.
The spirit of Christmas was evident at local aged care home Mercy Place Lathlain, when staff members Annette Tanhla, Rachel Ghormanare and some others volunteered to trade Christmas luncheons with their families to be with the dozens of residents at the home.
"I spend so much time with the residents that they have truly become part of my second family, and so making sure they have the best Christmas Day possible is really important to me," says Ms Tanhla.
"I love my job, so spending Christmas Day with residents isn't really like working, instead it is an honour to be here to care for those seniors who are unable to be with their families," says Ms Ghorman.
Mercy Place Lathlain Service Manager Surabh Nair, said that in many ways the local care staff were the 'angels' of the community during the festive season.
"When most people are opening presents on Christmas Day, tucking into Christmas lunch, pouring a celebratory drink or enjoying family company, Mercy Place Lathlain staff will be caring for others in their usual dedicated way," he said.
"We're extremely fortunate to have so many committed team members that are only too happy to go the extra mile to care for our residents and also help to inject a little Christmas spirit into their day," Mr Nair concluded.