'Take a Walk with a Yamatji Man' tells the story of closure and acceptance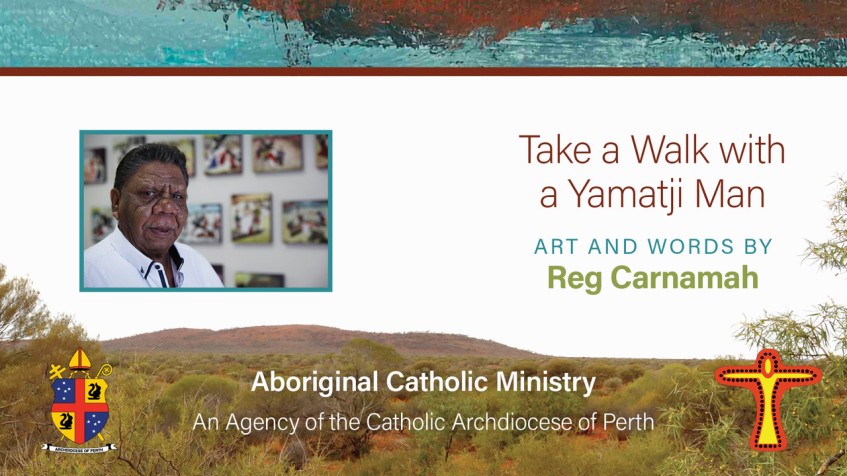 ACM Pastoral Care Worker Reg Carnamah's painting and interpretation of when Jesus met His mother Mary during his crucifixion. Photo: Reg Carnamah.
By Theresia Titus and Eric Martin
When Reg Carnamah, a Badimia Yamatji man of the Murchison Region, took the challenge to use his skills and personal story and struggles to paint the Stations of the Cross during coronavirus-led restrictions period, the results were not only fourteen paintings, but also acceptance of his past.
Reg's story was recorded by the Perth Archdiocese's Aboriginal Catholic Ministry (ACM) team and produced as a video, Take a Walk with a Yamatji Man, a resource designed to inspire others to enter into a relationship with God and encourage reconciliation between the Catholic and indigenous communities here in Perth.
In the video, Reg describes in detail how each painting has helped him to confront his struggles with addiction and fallouts in life, including reconciliation with his mother.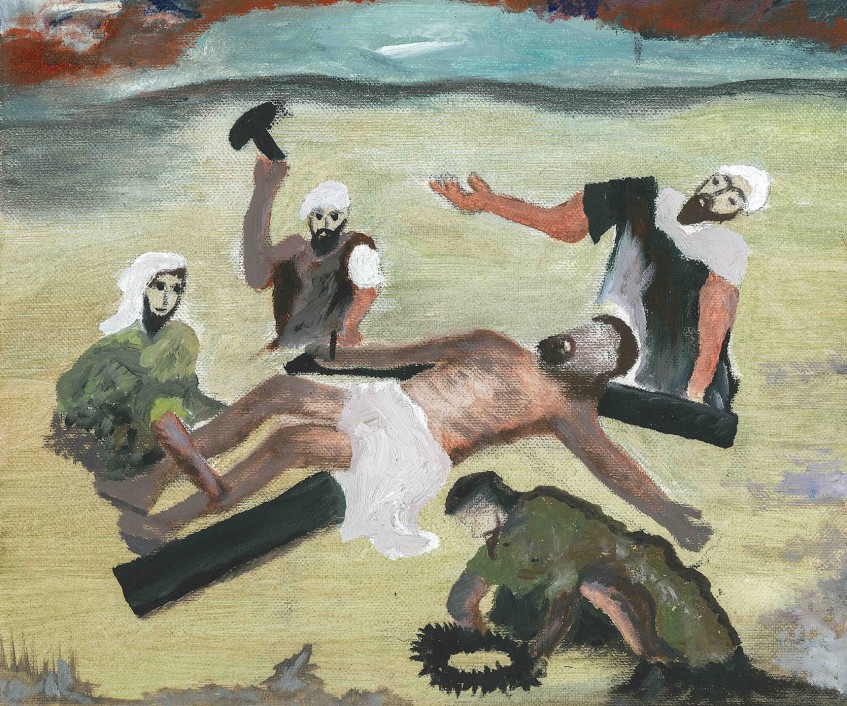 "When I paint, I wonder how other artists mix their colours. For me, when I paint, I dip my fingers into my heart so that the colours would come from my heart onto the canvas," Reg expressed.
"My life was just black and white, especially when I was going through [hard times] and I could not see myself coming out of it for a long time. I experienced this, and once I come out of the crap the moods changed. The colours of my life changed. This is like my paintings."
"I never told my mother that I loved her. I never came to terms with not telling her I was sorry for all the grief that I had brought her," Reg said, explaining one of his paintings.
ACM Director Donella Brown believes that with each of his paintings, Reg "revisited any aspects of his life that had been painful and in the revisiting he was putting some closure, and reaffirming that he has emerged as a stronger person, able to carry the pain and the joy of life together but also knowing that there will still be challenges ahead".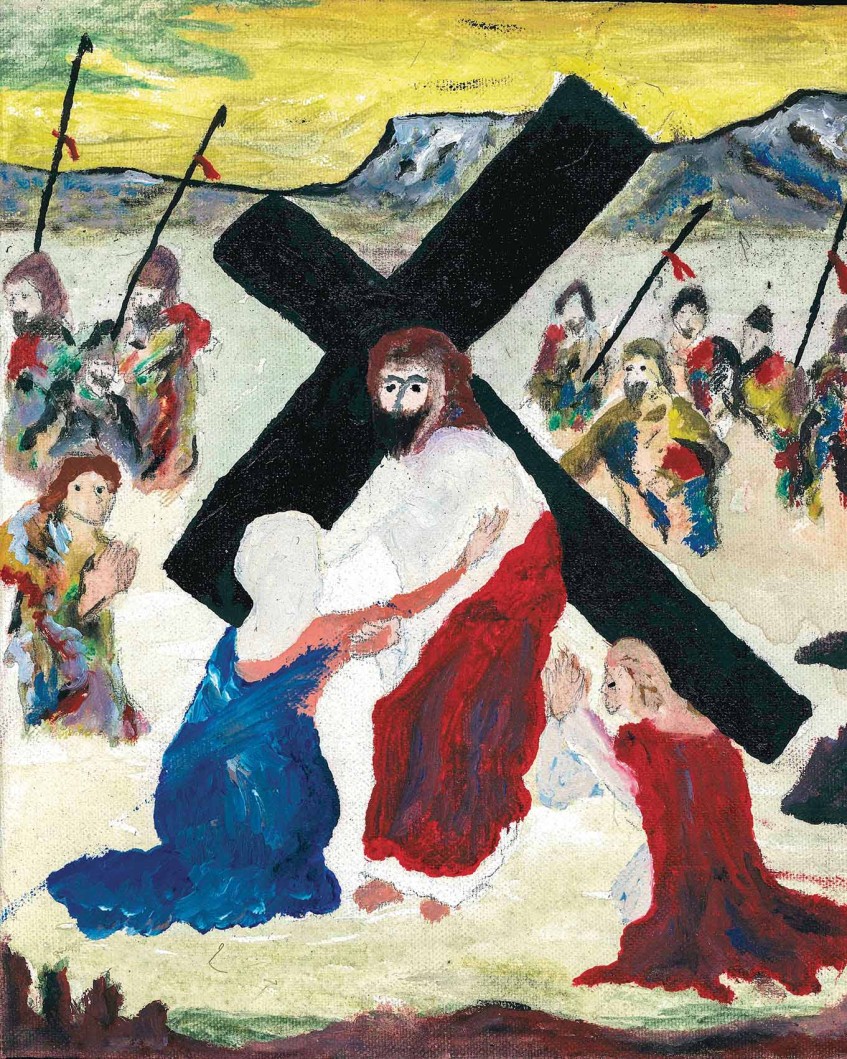 Born in Yalgoo, Reg has held onto his Catholic faith since the 1970s, which led him to his current job as Pastoral Care Worker at ACM, a role he has held for the past seven years.
"Being Catholic has allowed me to see things a lot clearer which has been life-changing," he added.
"My role enables me to work with a range of different indigenous clients in the hospitals, where we talk to those in hospital, say a prayer with them and support them through their time at the hospital. I am also on special request help organise Holy Communion for those in the hospital.
"My role enables me to visit people in their homes and have a chat with them, at the request of people. If children need to be baptised or receive their first Holy communion, I help to organise that."
Reg hopes that through what he does, he can inspire and "show other Aboriginal people, especially the younger men, how faith and culture can have a positive impact on their lives".
"It would be nice to see more young men join the Ministry and become more involved with the ministry and the community, with the hope of seeing more young indigenous men become acolytes and deacons. Allowing these young men to see how faith and culture impact their lives."
Watch the video on YouTube