Fr Alfonsas Savickis celebrates 50 years of priesthood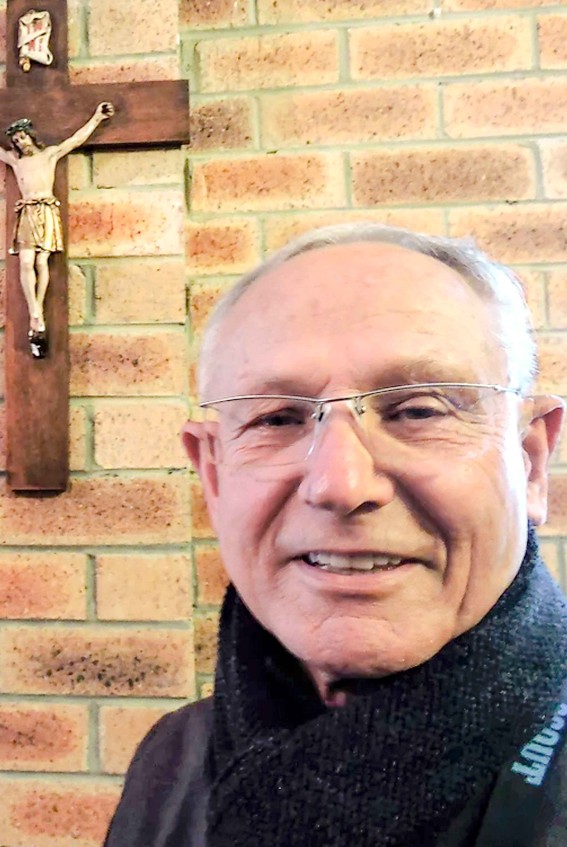 Fr Alfonsas Savickis says priesthood is a way for him to be grateful for God's gift of salvation. Photo: Sourced.
By Theresia Titus
The experience of suffering a stroke three years ago has not stopped Father Alfonsas Savickis from dedicating his heart and mind to his life's calling and vocation.
Speaking to The eRecord, Fr Savickis said his 50-year priesthood vocation means a lot to him.
"Although I am not as active as I was before, I still believe that God chose me to respond; and that shapes my responsibility in life," Fr Savickis said.
"If I can do what God wants me to do, I would feel happy and at peace because my conscience knows that I am responding to God's invitation.
"I could say, I became a priest to thank God for the gift of life," he beamed.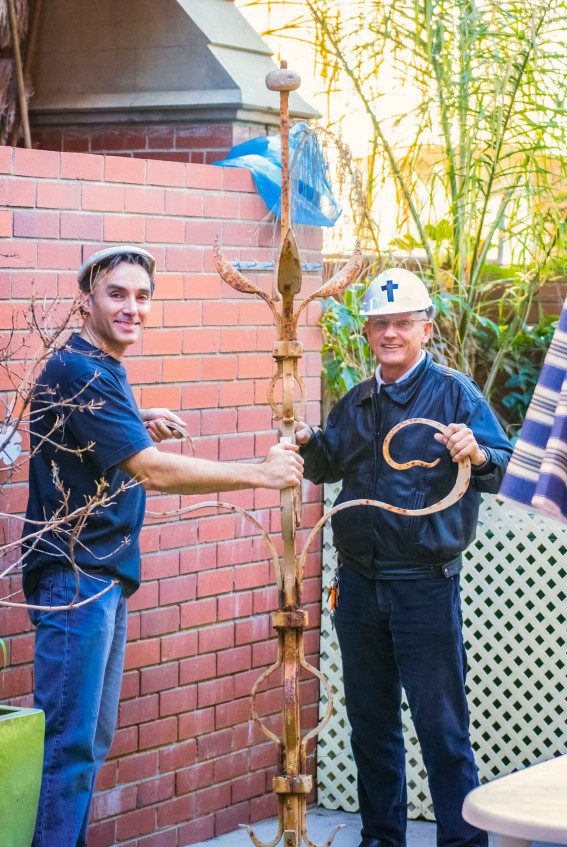 Fr Alfonsas Savickis (right), pictured in September 2012 as St Brigid's Church in Northbridge hasits refurbished spire installed. Photo: Sourced.
Born in Austria to Lithuanian parents in 1945, the Savickis family moved to Australia in 1949.
Fr Savickis attended primary and secondary school in Sydney, entered a local seminary in Springwood NSW in 1962.
He was ordained to the Priesthood was on 17 May 1970.
Fr Savickis studied in Rome, lived in America, as well as Austria and Germany where he worked with Bishops in exile before moving to Perth in 1985, serving at Highgate Parish, in addition to being Chaplain at Aquinas College and Corpus Christi College.
He was then appointed as Parish Priest at St Brigid's in Northbridge for eight years, after a brief stint in Lithuania.
Fr Alfonsas Savickis (second left) at Maida Vale Parish during the Feast of St Francis de Assisi celebration on 6 October 2019. Photo: Matthew Lau.
"I feel as if I still have a mission even when I am in pain and unable to serve as I did before," Fr Savickis said.
"It is difficult when you have had a stroke, and part of your brain paralyses.
"It is not just the muscles that are paralysed but also the emotions and feelings, so it is a very challenging but I accept it as Thy will be done," he continued.
Fr Savickis continued by explaining that the suffering his parents experienced during the World Wars that led him to the Catholic faith.
"I grew up in a sad period, but my parents suffered more during the war. As a child, I could see that the biggest answer to suffering was Christ. That was what my conviction meant to me then," he noted.
"Then I went to the seminary and I thought: well, I can become a part of the universal Catholic Church by being true to my background."
Fr Savickis believes that although priesthood is a lifetime challenge, it is also a way to be grateful for the gift of salvation.
Speaking of the young priests who just began their journey to the priesthood, Fr Savickis reminds them to be mindful of why they enter the priesthood.
"I am delighted that they, especially in these times, have listened to the Spirit of God," he expressed.
"They should trust in that voice, which will lead them to a meaningful life."