Catholic Performing Arts Festival showcases Sacred Choral Section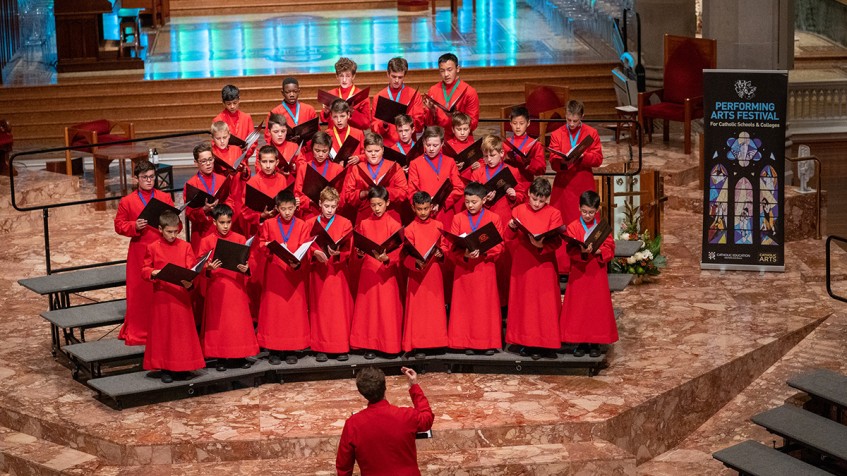 Catholic Education school pupils participate in the annual Sacred Choral Section of the Catholic Performing Arts Festival at St Mary's Cathedral on 27 July. Photos: Michelle Tan.
Fourteen Catholic Education school choirs participated in the annual Sacred Choral Section of the Catholic Performing Arts Festival at St Mary's Cathedral on 27 July.
The festival – organised by Catholic Arts – has been running for over 40 years, showcasing the talent of students from Catholic schools from across metropolitan and rural Western Australia.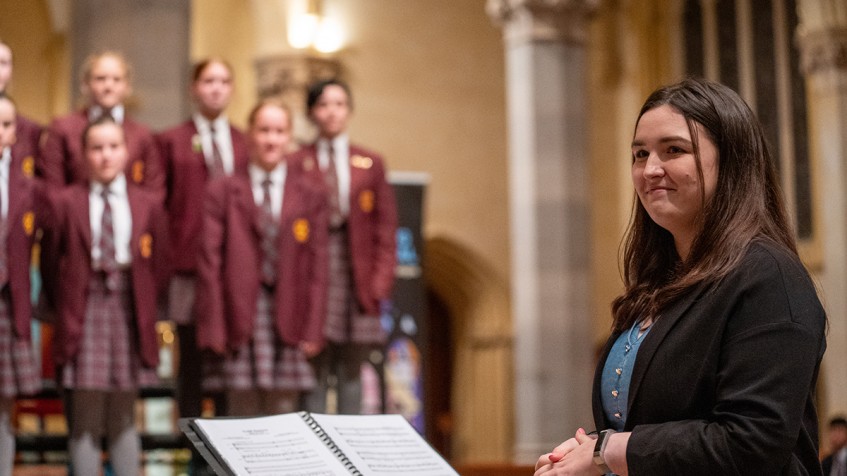 The Performing Arts Festival for Catholic Education WA schools and colleges was established to help the students experience the spirit and tradition of the performing arts.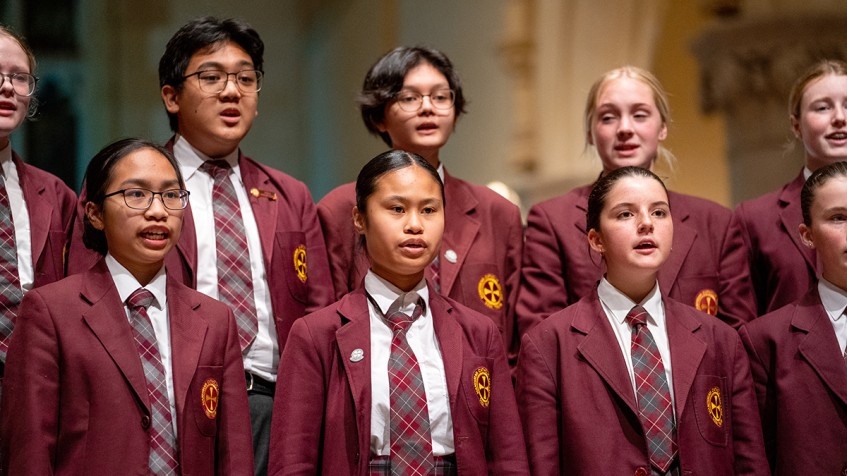 A wide array of sacred music was sung with 14 choirs participating, including Aquinas College, Mandurah Catholic College, Ursula Frayne Catholic College, Trinity College, Mercedes College, La Salle College, Holy Cross Ellenbrook, and Sacred Heart College.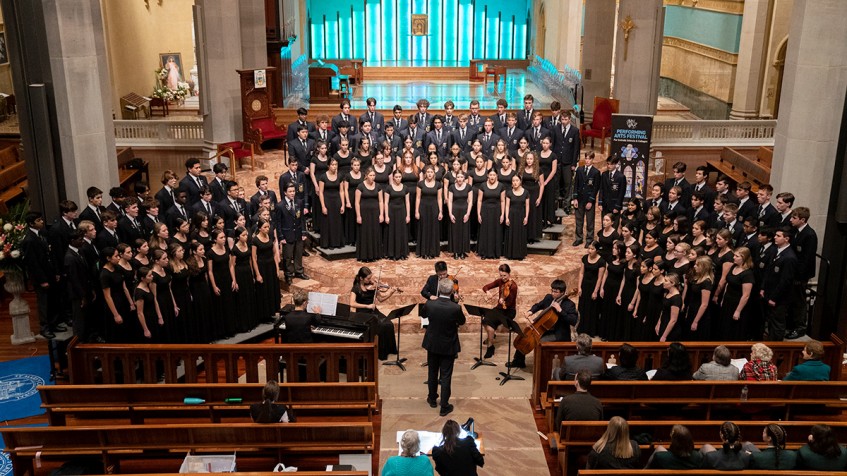 The talented CEWA pupils showcased their musical abilities with various sections covering solo instrumental, solo vocal, concert bands, dance, and drama.
The festival will continue at various venues across Perth over the coming weeks, culminating with a concert at RAC Arena on 13 September.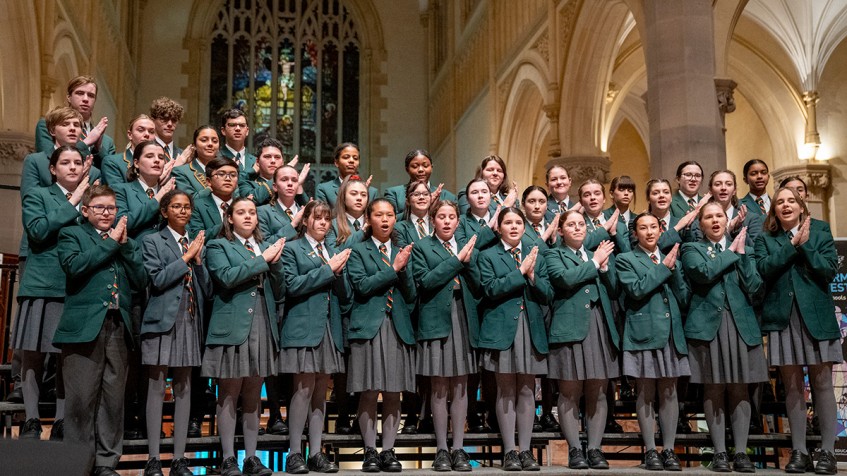 Jacinta Jakovcevic, Music Director of St Mary's Cathedral, adjudicated the section last week.
"I was most delighted to accept this invitation and witness the hard work and enthusiasm of the attending school choirs – and offer my own support and encouragement to these young people," she told The eRecord.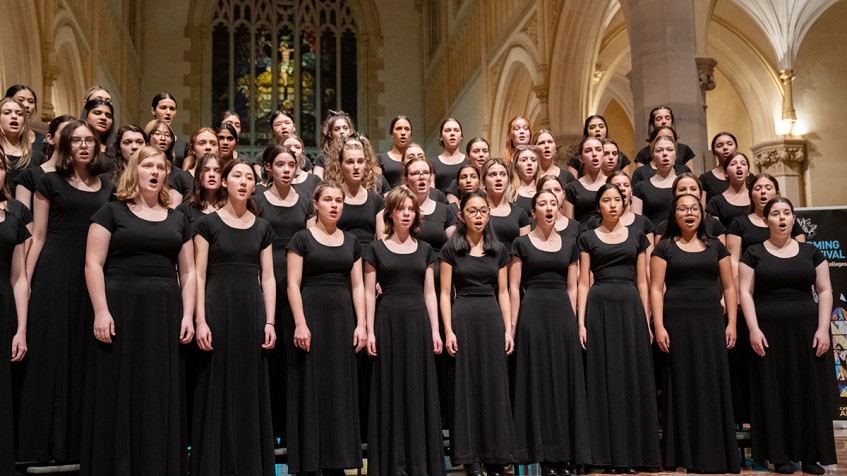 Offering words of advice to the young musicians, Ms Jakovcevic encouraged them to be mindful that sacred music serves a higher purpose than simply playing "music for the sake of beautiful music".
"Composers of this music from the earliest times of Christianity to our own age have been inspired by a text – sometimes the words of Jesus, Himself - profound words that are at very heart of these compositions.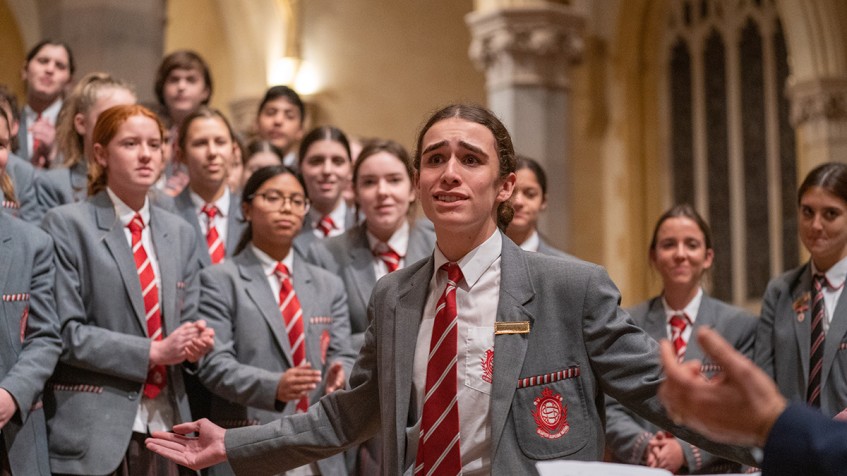 "And when we start to work with this music, it lifts us higher, ever higher and truly helps us to encounter God. And it's not just the musicians – it's also all those present who we encompass with our singing and playing – they also encounter this music in a very powerful way," she continued.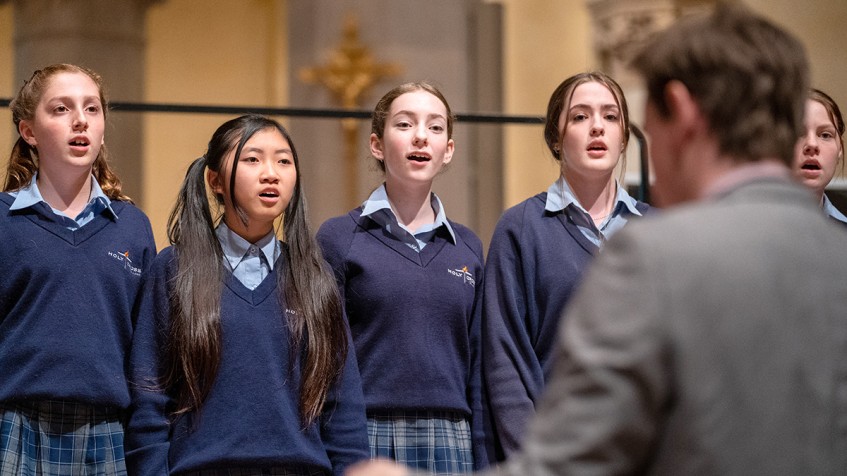 "It means that as exponents of sacred music, we have a really awesome responsibility."
Attendees gave positive feedback to the event organisers after the section, stating that the quality of sacred composition was of very high calibre.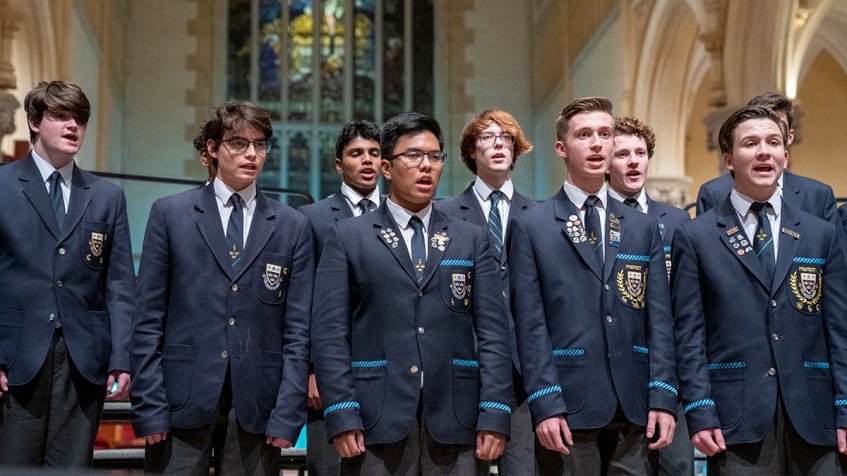 "It's so appropriate that this particular section of the festival was held in the Cathedral itself – the Mother Church of the Archdiocese," Jacinta Jakovcevic added.
"The evening was such a happy occasion – it was quite an exciting atmosphere as the various school choirs all listened attentively to each other – and all their 'fans' [parents and supporters] applauding enthusiastically!"