St John of God Health Care announces new Chair of Trustees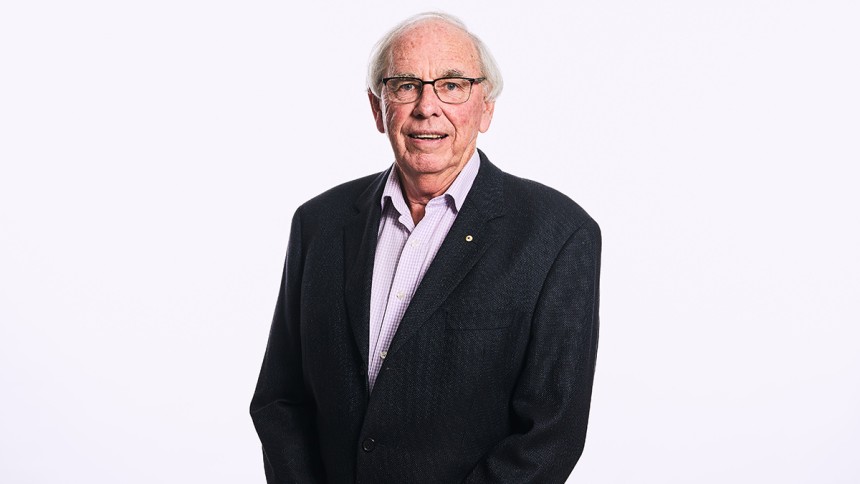 The Trustees of St John of God Health Care have last week announced the appointment of the Hon Neville Owen AO KCSG as the new Chair of the Trustees, in addition to the appointment of Ms Shelly Park to its board. Photo: Supplied.
The Trustees of St John of God Australia Limited have announced the appointment of the Hon Neville Owen AO KCSG as the new Chair of Trustees of St John of God Health Care Inc.
The Trustees have also announced the the appointment of Ms Shelly Park to its Board, with her appointment takes effect from 1 January 2022.
Mr Owen, who has been a Trustee since January 2020, replaces Ms Eva Skira AM, who is stepping down as Chair after serving the maximum eight years in the role.
His appointment takes effect on 1 January 2022. Ms Skira will remain a Trustee.
After 20 years of practice as a barrister and solicitor, Mr Owen was a judge of the WA Supreme Court for almost 20 years and was the senior judge of the Court of Appeal.
Mr Owen has excellent credentials and considerable expertise in corporate governance. In April 2003 he completed a two-year Royal Commission into the collapse of the HIH Insurance group, making significant recommendations which have influenced the development of the regulatory framework for corporations and financial institutions and made a contribution to the evolution of corporate governance practices.
In July 2003, he started hearing the three-year case involving the fate of the assets of the Bell group of companies which ultimately became the second longest case in Australian legal history.
He has assisted several not-for-profit organisations with advice on corporate governance systems and board member induction programmes, and he has presented at many forums on corporate governance and professional and business ethics.
He has also been an Adjunct Professor of Law and visiting lecturer in law at both UWA and the University of Notre Dame Australia (UNDA).
Mr Owen has been a member of the Board of Governors of UNDA since its inception and has served terms as Chancellor and a trustee of the University.
Mr Owen has a long held and deep interest in the education system and has been the Chair of the governing body of a number of different primary and secondary schools. At the end of this year, after around 20 years, he will complete his tenure as the Chair of the Board of Iona Presentation College.
Outgoing Chair Ms Skira said that the combination of Mr Owen's deep experience in corporate governance and his knowledge and commitment to the Catholic sector positioned him to serve well as the new Trustee Chair.
"Mr Owen has the ideal credentials to ensure that St John of God Health Care remains true to its Catholic Ministry while ensuring strong stewardship through the appointment and oversight of a highly qualified and capable Board.
"He takes the role with a good understanding of the role of the Trustees after serving a year, and the other Trustees and I look forward to continuing under this leadership."
A former Victorian Businesswoman of the Year (2011), Ms Park, who has a background in nursing, has extensive experience in health care leadership and has worked across a diverse range of not for profit, public and private health care organisations including as CEO Australian Red Cross Lifeblood, CEO Monash Health, and a leader in a number of NZ-based roles. She also has experience as a non-executive director in health related organisations.
Ms Eva Skira AM, outgoing Chair of Trustees said that Ms Park had outstanding credentials in safety, risk management and stewardship within health care settings, all key areas of focus for St John of God Health Care.
"Ms Park's appointment will contribute to the overall strength of the St John of God Health Board and we are delighted to welcome her," she said.
St John of God Health Care Board Chair Hon Kerry Sanderson AC CVO welcomed her appointment.
"Ms Park brings a passion for the voice of the patient and clinical leadership, which is very important for St John of God Health Care as a Mission-led person-centred organisation with a strong focus on values, patient experience and clinical excellence," she said.
Ms Skira and Mrs Sanderson also thanked outgoing Victorian-based Board member Julie Caldecott, who served on the St John of God Health Care Board for seven years, for her significant contribution to the organisation.