Musically gifted Lindsay Evans remembered as a man of great spirituality and humour
St Mary's Cathedral Principal Bellringer Lindsday Dalrymple Evans will be remembered as a talented musican, tutor, composer and teacher.
After three-decades as the principal bellringer, Mr Evans passed away peacefully on 4 May, with the many friends who knew him over the years describing him as "a man of great spirituality and humour".
Lindsay was a musician, music tutor, composer, poet, bellringer, drummer, percussionist, guitarist, vocalist, and South Perth pioneer.
For almost 30 years, Lindsay volunteered at his home parish of St Mary's Cathedral as the Principal Bellringer for Masses, weddings, concerts, and other events.
The Requiem Mass to celebrate his life was held on 18 May at the Cathedral.
A veteran of the professional music scene in Perth, Lindsay was a person of many talents: he travelled overseas in his younger days to play with cabaret bands and spent many years teaching percussion in Perth, as well as being a composer and a poet.
Lindsay was an integral member of St Mary's music programme who particularly admired the work of the Cathedral Choir and Cathedral musicians – always supportive and delighted with the progress and accomplishments of young musicians.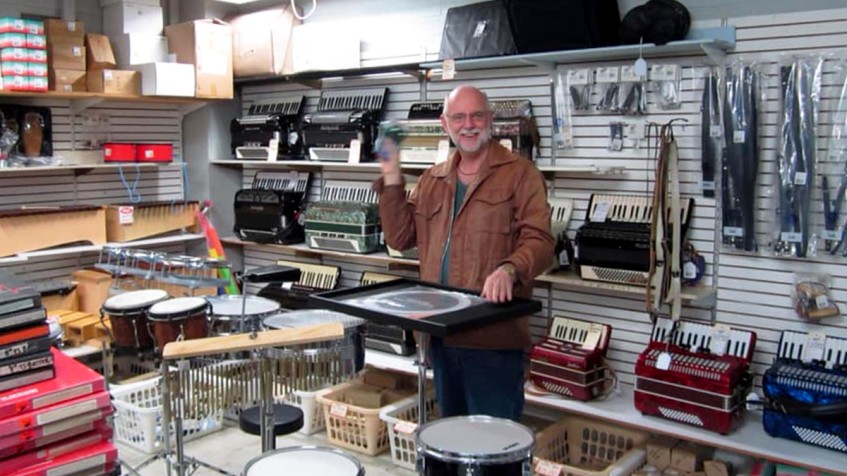 Described as "one of the finest musicians in the land", Lindsay Evans' driving rhythms and innate musical talent complimented his huge personality. Photo: Sourced.
The multi-talented musician was a Tertiary Lecturer in Music at ABmusic from 2009 to 2016.
Lindsay taught music at multiple schools throughout his lengthy career, including St Pius X Primary School, Corpus Christi College, Santa Maria College, All Saints' College, Iona Presentation College, St Mark's Bedford, Methodist Ladies' College, Sacred Heart College,
Newman Primary School, Hamilton Senior High School, and Presbyterian Ladies' College.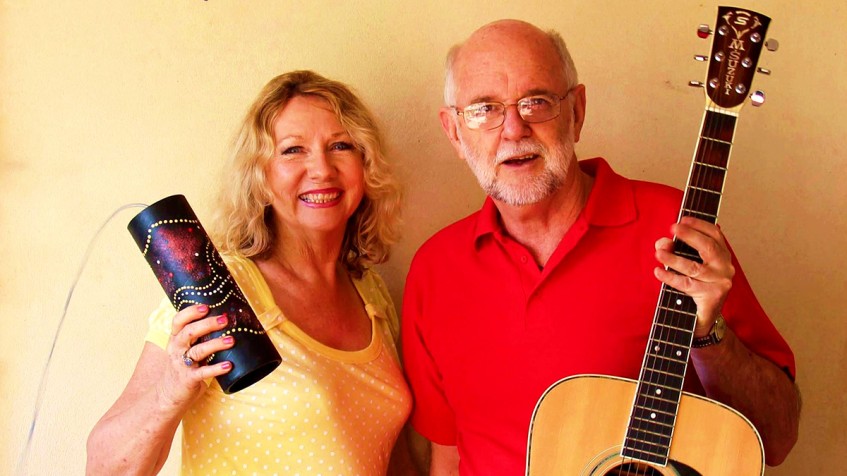 Lindsay Dalrymple Evans (right), who died on 4 May 2021, had a tremendous steadfast faith encapsulated in his spirit and essence. Photo: Sourced.
In its website homage, St Mary's Cathedral praised the late Lindsay as "a person of great integrity and quiet, strong faith".
"Rain, hail or shine, Lindsay was here each Sunday morning for many years ringing bells for Our Lord and his Blessed Mother," the tribute wrote.
"We will miss his dedication, his absolutely infectious smile and personality, his wit and inimitable sense of humour, and the wonderful support and friendship he gave all of us – thank you so much Lindsay!"
Several tributes were posted in The West Australian death notices online, including one from the Aquinas College old boys' Class of '65 who portrayed Lindsay as a "great friend and a top musician".
"In loving memory of a dear friend, a fine gentleman, a gifted musician, and a true Christian. Lindsay will certainly be part of the heavenly orchestra. Rest in Peace," was a message signed by Carol, Janice and Maureen.