Centacare's Peter Le named in 2021 Lawyers of the Year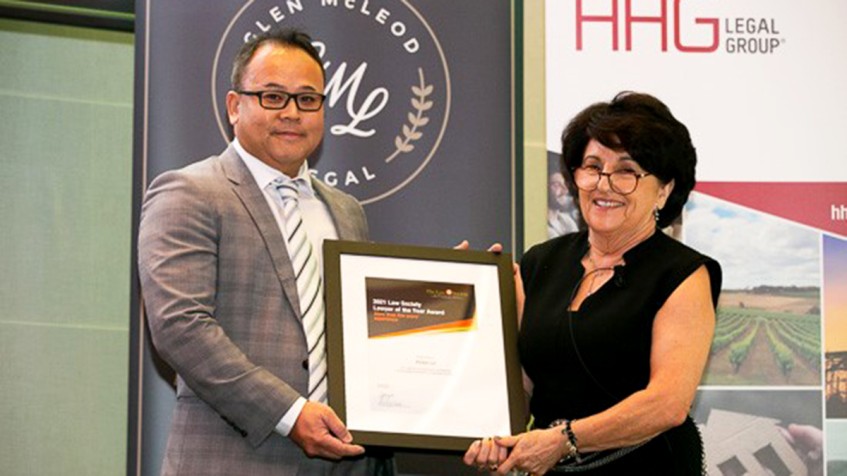 Peter Le receives a plaque. Photo: Supplied.
The Law Society of Western Australia hosted a cocktail party at the Westin Hotel Perth for the conclusion of #LawWeek on 21 May to celebrate the contributions of lawyers to the profession and the community.
Among the awardees is Centacare board member Peter Le (recipient of the more than five years' experience award) for his profound contribution to the profession and the community.
The night also included recognition of practitioners who have held a practicing certificate for 50 and 60 years and celebrated its newest Law Society Life Members.
"A great honour and very humbling given there are about 7000 lawyers in WA. As always, thank you for all your support,' Mr Le expressed to Centacare.
The Highgate parishioner plays an immense role in the Centacare board's collective decision making and in building the strategic direction for Centacare.
He has 20 years of experience in legal, governance, risk, and compliance. Mr Le brought with him a wealth of experience sitting on boards of various business, cultural, not-for-profit, charitable, and sporting organisations.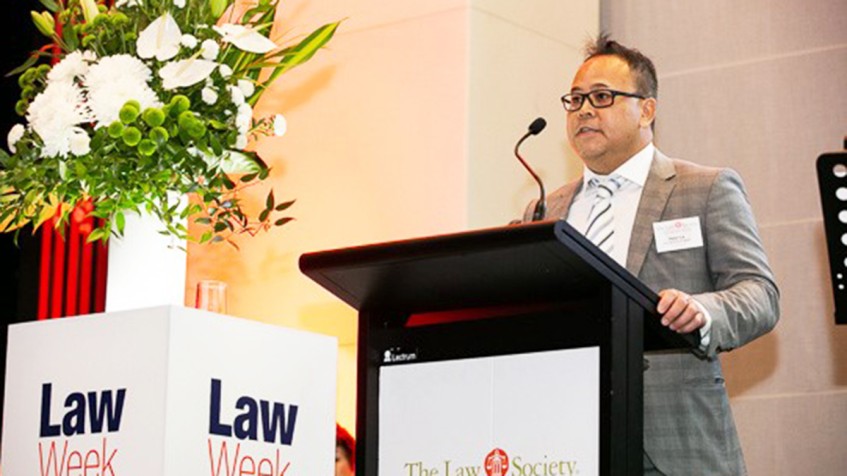 Peter Le gives a speech. Photo: Supplied.
Aside from being a lawyer, Mr Le held many positions in the past and present. Most notably as a Parish Council member for Sacred Heart Catholic Church, Highgate Parish, and as an acolyte.
Mr Le, who has a Bachelor of Economics and Law degrees, and is currently undertaking his Master of Law Policy & Government at the University of Western Australia, was awarded the WA Volunteer for Multicultural Communities Award 2019 and the Winner of the Piddington Society's Senior of Lawyer of the Year Award 2019.
Some of the positions that Mr Le has held or currently hold are: Chair of City West Lotteries House, Non-Executive Director of Paediatric Nursing Services Limited, Board Member of Phoenix Support & Advocacy Services Inc, President of the Asian Australian Lawyers Association Inc (WA Branch), Vice President of WA Vietnam Business Council Inc, Chair of the Asian Business Alliance, Convenor of the Lawyers in Local Government (LLG) Network, and President of Westnam United Soccer Club Inc.