Families encouraged to pick up reflective journal this Advent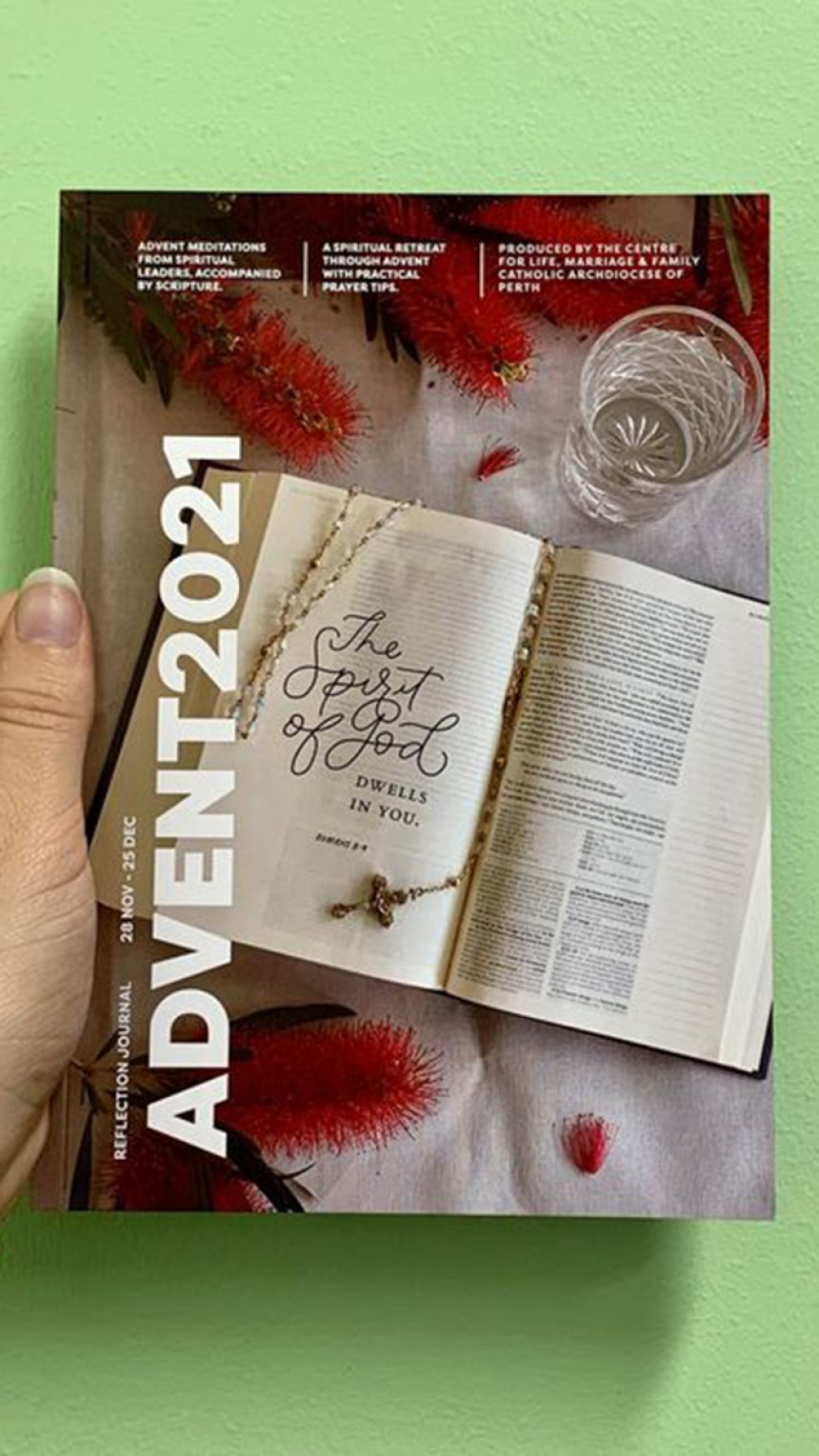 The CLMF Advent journal features Mass readings of the day, practical prayer and devotional information, meditations from saints, spaces to write, and daily guided reflections.
By Amanda Murthy
In preparation for Christmas, the Archdiocese's Centre for Life Marriage & Family (CLMF) have released their second Advent reflection journal – themed "The Spirit of God dwells in you."
This year's Advent journal, appropriate for ages 16 and above, has different readings, questions, and includes new contributors who have written reflections on the Sunday Gospels of Advent. The new contributors include Emeritus Archbishop Barry Hickey, Archdiocese of Perth's Vicar for Education and Adult Faith Formation Father Vincent Glynn, and Catholic Education Western Australia (CEWA) Executive Director Dr Debra Sayce.
"During Advent, we recall God, Emmanuel, incarnated through the Blessed Virgin Mary and we are reminded to make our own hearts a dwelling place for Jesus," said CLMF Program Manager Bronia Karniewicz.
"The quote "The Spirit of God dwells in you" is a reminder of the call to reflect on God coming to dwell in Bethlehem and His desire to dwell in us."
Ms Karniewicz explained that journaling, provides an opportunity to stop and reflect, it helps us to organise our thoughts, relieves stress and allows for self-reflection.
"In preparing for Christmas, it can help us grow closer to the God who comes close to us through the incarnation of His son Jesus Christ. It helps us to encounter in a new way Christ accompanying you on the journey."
CLMF is a Not-for-Profit and all proceeds of the journal go towards the work of the Agency, providing support to young people, families, and couples. One of the ways, the centre is supporting the community this Christmas season, Ms Karniewicz affirmed, is through the support and counselling to those who may be going through difficulties in the festive season.
Describing what it means to embody the spirit of Christmas, Ms Karniewicz encouraged the community to celebrate the gift of family and embrace being a 'gift of self.'
She explained it is a time when people are called to celebrate the gift of family and embrace being a gift of self. It is a time to have an open heart towards where Christ might be calling them for the new year.
To purchase an Advent Journal for $15, go to https://clmfjournal.company.site/
Bulk discounts available for orders over 10 units - contact CLMF directly.
Orders will be sent/made available for collection as soon as we get them back from the printer.