Loss is made endurable by love and it is love that will echo through eternity
Perth Auxiliary Bishop Don Sproxton administering the Body of Christ at the Day of the Unborn Child Mass held at St Mary's Cathedral on 26 March. Photo: Ron Tan.
By Lisette Jas
The gift of life was celebrated on the feast of the Annunciation as people gathered at St Mary's Cathedral Perth on 26 March to observe the Day of the Unborn Child.
The Mass co-ordinated by Perth-based life-affirming organisation, Pregnancy Assistance Inc and was first established by St John Paul II and marks the day Jesus Christ became a tiny unborn child in His mother's womb.
Pregnancy Assistance Counsellor Lisette Jas said the celebration is a remembrance of the dignity of the unborn.
"We celebrate the sacredness of all human life, and we pray for hope and healing for men and women who have lost a child through abortion. We offer the assurance of God's infinite mercy."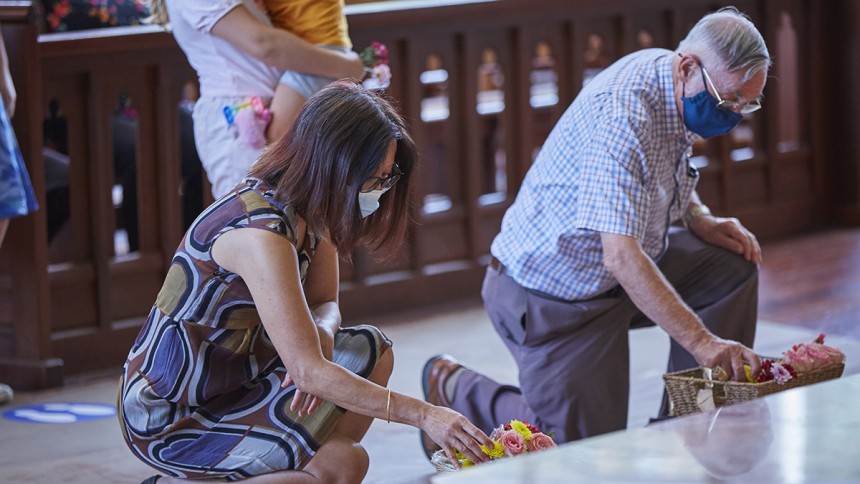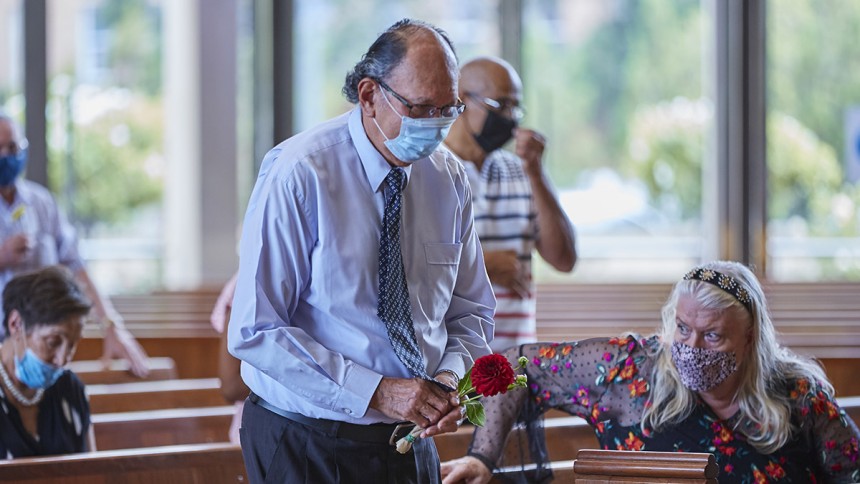 Parents of unborn children placed flowers at the altar as a sign of remembrance at the Day of the Unborn Child Mass held at St Mary's Cathedral on 26 March. Photo: Ron Tan.
During the Mass celebrated by Perth Auxiliary Bishop Don Sproxton, the congregation honored all the babies who are not with us but are loved and not forgotten by putting a flower in the baskets placed on the altar.
"It is important to celebrate and honor the unborn child in this way annually because many women live their lives after their abortion isolated behind a wall, locked up with their feelings and thoughts," Lisette said.
"In their book A Season to Heal the authors Lucy Freed and Penny Salazar explain that society allows many rituals to help us grieve the death of our loved ones, but there is still little visible support for helping the mother and father who have had an abortion. When your loss is not recognised by society, there is no opportunity to openly mourn.
"As a result, the woman may deny her immediate pain and she cannot express her feelings surrounding her pregnancy and termination. This inevitably will cause stress. Symptoms such as anger, resentment, anxiety, depression, dreams and nightmares, fear, guilt, shame, and self-punishing behaviors are some of many symptoms they may experience. That the pain of abortion is real and may have a long-term physical, psychological and spiritual effect on entire families," she added.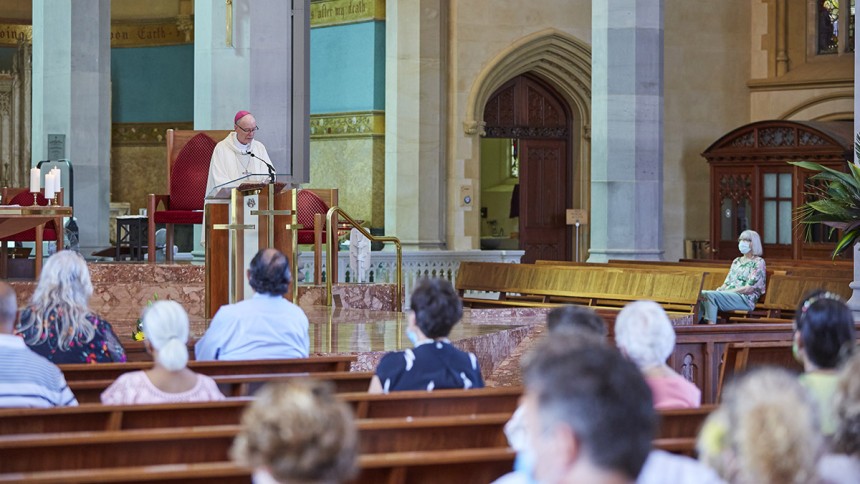 In his homily, Bishop Don spoke about the gift of love and life at the annual Day of the Unborn Child Mass held at St Mary's Cathedral on 26 March. Photo: Ron Tan.
Some 1500 people seek support annually from Pregnancy Assistance
The organisation is credited as a safe space in which loss and grief is validated, and unconditional love and support is offered.
"Those who are touched by abortion have very significant losses. If a woman hasn't grieved these losses, she still carries within her the wounds they have caused," Lisette said.
"At Pregnancy Assistance, we believe that women and men deserve to have their loss acknowledged, mourn, and allow the loss to become part of their life's experience. We very gently will walk the journey with them, supporting them with love.
"At the start of the pandemic and during lockdown, we noticed that we had more people than usual seeking our support in relation to pregnancy loss. Isolation may have been why. Working through the grief with the support of someone who cares and is willing to walk with you in love is a beautiful way to allow the balm of hope to bring comfort," she added.
Pregnancy Assistance organises two Masses annually, the first in March being Day of the Unborn Child Mass and then in December, with Thanksgiving Mass for the Feast of Our Lady of Guadalupe.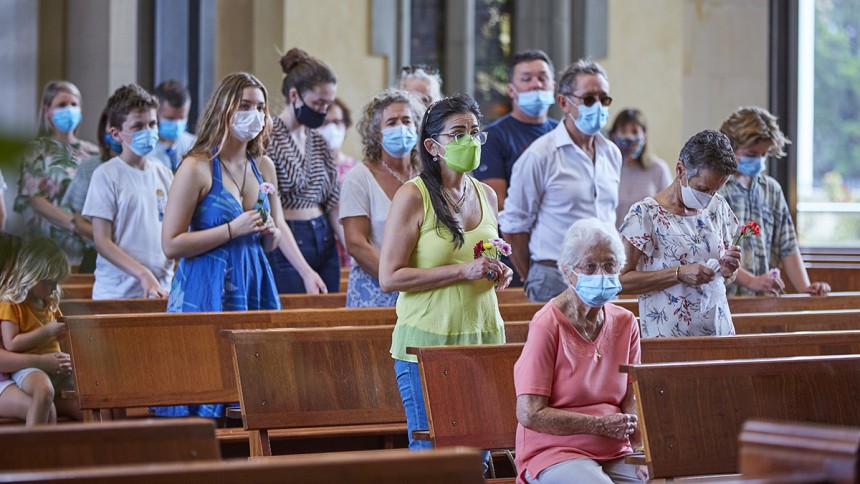 The Day of the Unborn Child Mass organised by Pregnancy Assistance, was symbolically held on the feast of the Annunciation at St Mary's Cathedral on 26 March. Photo: Ron Tan.
Pregnancy Assistance was founded in 1996 by Emeritus Archbishop Barry Hickey, triggered by the need in society for an organisation that would "offer practical and emotional support for women, especially for those distressed by an unexpected pregnancy. They also offer counselling (including, but not limited to decisional and post abortion grief counselling).
Based in East Perth, the organisation primarily works with mothers who are pregnant and (due to life's circumstances) find themselves facing a difficult choice whether to keep their baby, as well as providing support for fathers, who can also find themselves 'feeling alone and isolated.